Happy Monday, everyone!
We made it to Issue #95! Thank you to everyone who read last week's issue ❤️
Sponsored
Deep Dish Swift is a brand new conference being held in Chicago April 30th to May 2nd in 2023. The conference aims to bring togethe Swift and iOS developers of all experience levels and backgrounds in an inclusive environment to share knowledge and experience from a diverse set of speakers. The first day is focused on indie development and and the next two are focused on Swift and iOS!
Today's Spotlighted Indie Devs
📆 Today I'm featuring Ben Harraway.
Ben
is the creator of
The Wallpaper App
,
Vivid
, and
Noisy Book
.
The Wallpaper App produces a never-ending stream of stunning wallpapers - for any device. Vivid unlocks the full brightness of your MacBook Pro and Pro Display XDR. Just read a Story, and Noisy Book brings it to life with automatic sound effects, a beautiful transcription, and a whole host of other amazing tricks.

Ben has a loaded portfolio of apps and I love every single one of them! The Wallpaper App is the only non-stock wallpaper that touches my iPhone and iPad. There are endless patterns and colors and I'm always able to find one that matches my current likings. Vivid has been the something that I've been missing for so long! I like to work outside on my patio but its always been a strain to see my screen with the bright sun. Vivid is able to unlock the extra brightness my MacBook allows and unlocks that strain on my eyes 😊 Noisy Book is a fun app to use with my son during story time. Noisy Book listen to the words I read and interjects with some fun sound effects that gives my son a little extra entertainment. He loves it and I love it! Its always exciting to see what new sounds like come when we read new books.

Ben is awesome and so are his apps. You should definitely check out all of them 💪
👉 Please make sure to follow them or support them anyway you can! 😇 I'm excited to share their indie dev stories.
Indie Dev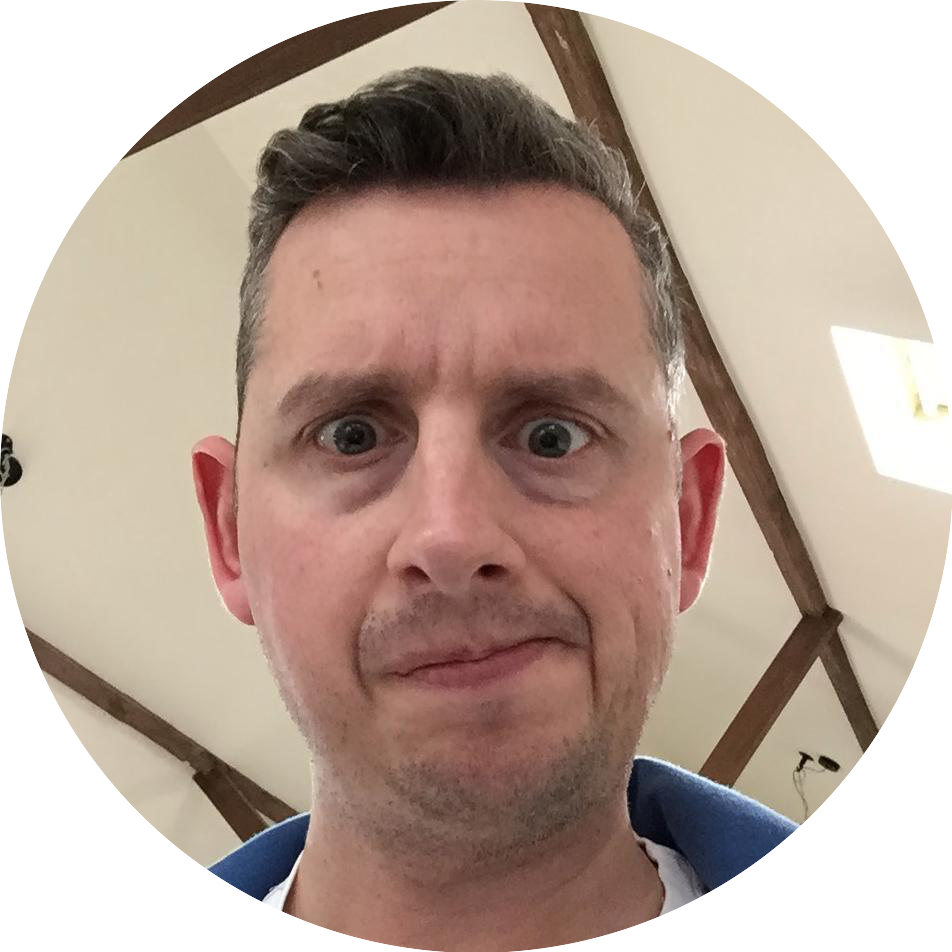 Hampshire, UK
Creator of The Wallpaper App, Vivid, and Noisy Book
---
Ben Harraway
Q&A
1) What is your name? Where do you live?
Hey there 👋 My name is Ben Harraway, and I live in the leafy countryside of Hampshire in the UK
2) Introduce yourself. Education? Background? Main job? Interests outside of tech? Interests inside of tech?
I'm a self confessed geek, and a pretty old one now I guess (I'm 45). Ever since I was 6 years old I've loved computers and still love them to this day! I was really lucky to find something I love so much at such an early age. I used to run the school computer club whilst the teachers looked on in bewilderment, and I started out coding by copying listings of code from magazines.
I wasn't actually too great at school, always daydreaming and distracted, but got into College and University… although don't remember too much of those hazy days 😶‍🌫️
I worked in a large multinational for 10 years doing IT support, then .NET, and then jumped into a tiny startup where I was the one and only tech guy. I learnt a lot in both these jobs and they really helped me consider the big picture from 2 distinct angles. The startup got acquired and I didn't like working in London so me and a buddy Darren (hi Darren!) started App development.
Darren has now left, but I'm still here 14 years later doing Apps and loving it. It's amazing to see the tech grow - from the first days of web-only Apps to the power of the devices we have now… it's kind of crazy how much things have progressed on this little device that fits in our pocket.
Outside of work is mostly family time, but if I get a chance then I love karting, snowboarding and making or inventing odd stuff (normally electric skateboards) in my garage. Fun fact: I was once on Dragons Den (like Shark Tank) in the UK 📺
3) Have you ever considered yourself an indie developer?
Yeah! I'm really proud to be an Indie developer and love being a solo entity. But… only half of me is true Indie. I still do client work which helps stabilise the joyride of income from indie apps. I'm quite lucky because I get to pick and choose my client work now, so I only say Yes to work that is interesting and for people that seem nice ☺️
I also like doing the client work because it makes me meet new people, and I get to work on different projects all the time. I'm not sure I could work on the same project 100% of the time.
4) What got you started/interested in creating your own applications outside of your "normal" job?
This is kinda funny. My friend Darren was always a Mac guy, and I was a PC guy… just like the old adverts! He was so into Apple that he grabbed a 1st gen iPhone when he visited New York on his honeymoon. I laughed as his pathetic device… it was massive and couldn't do half the stuff my Nokia could! No FM radio, no Flash playback - what a joke 🤡 But my inner geek and curiosity caved in and we started making Apps from day 1 of the iPhone SDK.
5) How do you balance your time between friends/family, work, hobbies, and indie dev?
This has gotten easier, but it used to be very tough. I'm now quite strict with myself; work is 9-5. Mornings are all about family (getting kids to school), then work which I try and split into client work mornings and indie afternoons. After 5pm its family time till 8pm - then out to see friends or hobbies or chilling.
There have been some tough times during my Indie career. My company with Darren failed just through lack of work - we tried and tried, but couldn't find enough client work to make ends meet and indie apps didn't make us enough money either. It was really sad to shut down that company, but it couldn't support us both.
I've also had some close calls since then, with not enough money to pay myself a wage some months, and struggling through - thanks to the support of my partner! It's not easy being solo and having all that responsibility 😬
6) The Wallpaper App - This app has made it super easy for me to find wallpapers for my phone! My current wallpaper was found in this app along with a handful of my previous ones 😊 The quality, quantity, and execution of all the wallpapers are 💯 When did you start working on this and what inspired you the idea?
Wow, thanks! I started working on this in June 2020, and mainly because all of the other wallpaper apps in the AppStore were absolute garbage. All of them felt scammy, too many adverts and dark patterns, or ripping off other peoples art/photos. I wanted to create something more pure, simple and honest.
My only problem was… I'm terrible at design - but I decided to give it a go anyway, and try and use the App as a way to learn design and design techniques. I think it worked because I get lovely messages about the App which still surprises me to this day!!
7) The Wallpaper App - I can imagine making new patterns is slightly fun but also can be frustrating. I know I would get frustrated by it at least 😅 What is your thought and design process like around making new wallpaper patterns? Do you design them externally is some design app and then have some import process into the app? I'm really curious how these two worlds get tied together.
Great question. Some wallpaper styles are inspired by Apple, some are inspired by culture, and some just come from playing around with tech layers (UIKit or Metal or SceneKit, etc). None of them are mocked up externally first 🙃 - it's all about the code! One of my favourite facts about The Wallpaper App is that the only image in the App is the app icon… everything else is 100% programmatic, cool huh 👍
8) Vivid - My mind was blown away when I saw this app get released! The screen brightness on my M1 Mac is pretty good but there are times where it definitely needs to be better and Vivid solves that. When did you figure out that you could make this feature work in your favor for an app and how did you end up partnering with Jordi Bruin on this?
Blame Jordi! Jordi was trying to crack this brightness problem since 2020 but never quite found the magic recipe. He had the ingredients but didn't quite bake them right 👨‍🍳 He reached out to me on Twitter about a transparent video trick I was using in AR - and we got chatting from there.
Now, if someone gives me a technical challenge and they say it might be impossible - the gloves are off! I'll do my damndest to solve it….and we did crack that issue pretty darn well. I love how Vivid works under the hood - it's a secret recipe right now - but it's so …. hmmmmm…. unexpected and pure 🔆
9) Noisy Book - Ummm… Love. This. App. My son is one and half years old right now and he loves to bring me books to read. I try to make fun sounds as a read but I sometimes forget 🤷‍♂️ Having the Noisy Book app make sounds for me as a read is just super cool! What's the story behind this app? 😉 Did you make this as a personal project and had so much fun with it that you had to release it? How do you decided which words should have sounds?
Thanks Josh. This is probably my favourite App in my portfolio ♥️ The idea for Noisy Book was a family affair - my Wife and daughters idea really. We got inspired by those hardback books with the audio buttons down the side. I made a super basic demo which sat on my To Do list for quite a while… until one day…
I got a totally random phone call from Apple Developer Relations who had seen another App of mine, Happy Snap. They invited me up to London to chat about it. During that chat they casually asked "so Ben, what else are you working on?" - and I showed them the Noisy Book demo. It had no app icon, no graphics, not even a name… I almost didn't show them… but they loved it, and somehow saw the potential which led to the whole crazy affair of visiting Apple Park and the WWDC19 show (https://developer.apple.com/videos/play/wwdc2019/103/?time=5075) … just completely mental times and I still pinch myself that all happened.
10) Vivid, Noisy Book - One of my favorite things to learn about is how other developers overcome some of the problems they face in their apps. What were some challenges behind Vivid and Noisy Book that you faced and how did you overcome them?
Vivid is an easy one here - you've got a problem to solve - so just try everything you can until it works! Try the easy stuff, try the hard stuff, even try the stupid stuff, and the stuff that you 'know' won't work. Vivid was more like that last one 😉
Noisy Book was harder to solve. When I first started that, the voice recognition in iOS wasn't great and was all network based so could be really slow sometimes. CoreML also didn't exist, so it was all based on hand-coded logic… not very scalable. I guess the idea was a bit ahead of it's time?? Haha… but iOS13 just happened to have a bunch of new stuff that fixed all these problems for me.
11) The Wallpaper App, Vivid, Noisy Book - What's next?! Do you have any future features planned for any of your apps that you can share with us?
OOoooo, so much! Like most Indies I guess - the list of To Do is long…but I've been trying to make a large-scale, multi-person, multi-device AR experience that uses body tracking to create a mixed reality game. This is very hard when you are a one-person team, haha! I'd also love to make a Noisy Book 2 with a ton more CoreML and features beyond just sound effects…
12) What's been the hardest part of being an indie dev? What the most fun part of being an indie dev?
The hardest parts were the early days, with no capital or resource behind me so very penny counted. That was tough. Indie life is not very forgiving.
The most fun part? Well WWDC19 of course!! An experience I'll never ever forget and eternally grateful for.
I also love connecting with new people… Twitter has been amazing and almost everyone in our bubble seems so happy to help, get involved and give their advice. I love indie dev Twitter!
13) Is there anything else you'd like to tell the indie dev community about you?
Nah, I'm not that interesting, haha! But my pep talk to all Indies out there would be: You can do it. It takes hard work and dedication, but persevere and you can get there. Ask for help if you need it, and offer help if you can 🥰
14) Do you have any other indie devs that readers should follow / lookout for?
Probably no-one that hasn't been mentioned in this hallowed section before 😅 But can I try something a bit different?? How about a shout out to some Journalists who have helped me and other Indies in the past? I used to be scared of journalists, haha, but I've learnt that actually - Journalists are people too 😃 So, some awesome journalists who love to hear from Indies:
---
Newly Released and Updated Indie Apps
Here are some newly released and newly updated apps from this past week! If you would like to possibly see your app in this list, please submit your app to the look at me form 👀
Rerere is a simple process-oriented checklist app that helps you ensure you don't forget anything. The app is available on Mac, iPhone, and iPad.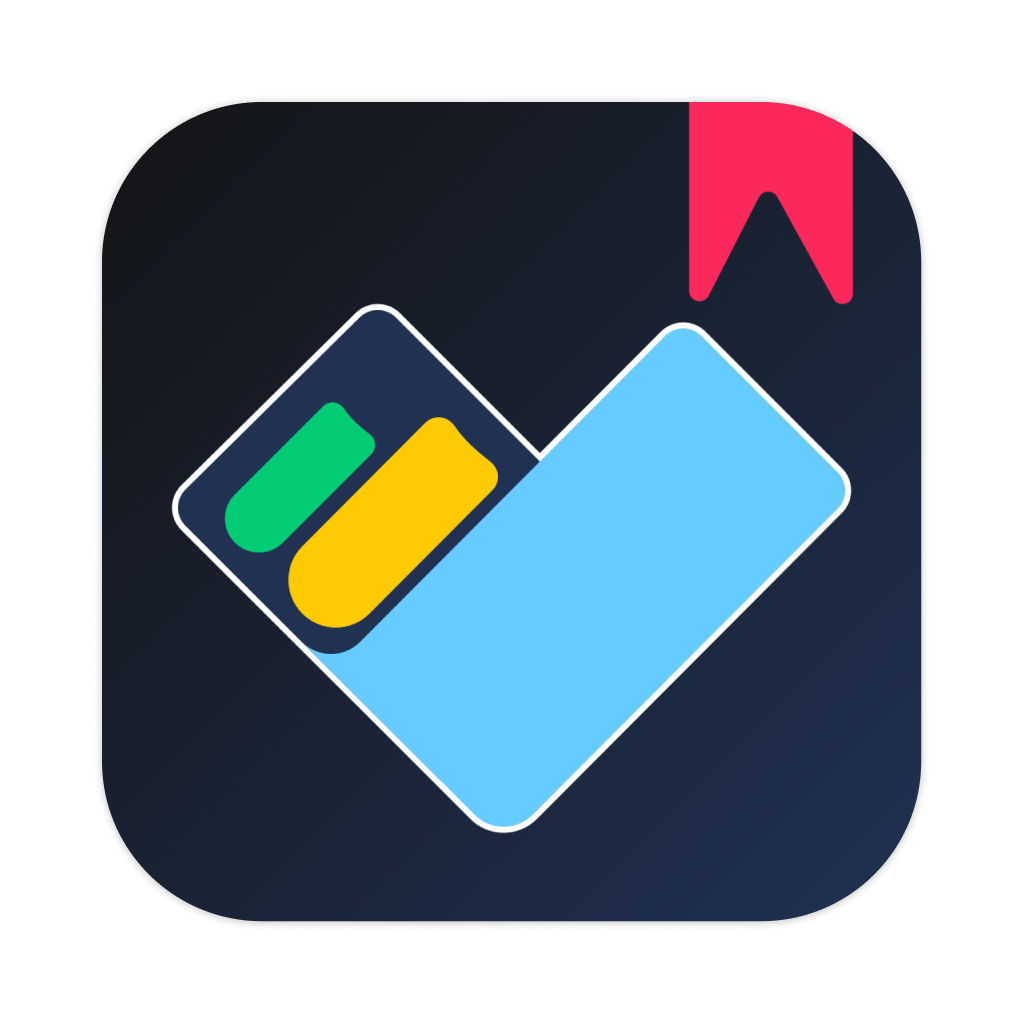 Stay organized and manage your bookmark links with "Bookmarks: Organise and Track" Bookmarks is a must-have app on your device as it allows you to experience a hassle-free internet experience. With Bookmarks, you can save your favorites, add tags, track state, set reminders, and even organize links in folders and projects to improve your productivity and focus on what matters. Researchers, students, developers, and simply anyone who keeps bookmarks in their day-to-day internet browsing will be benefited from this app.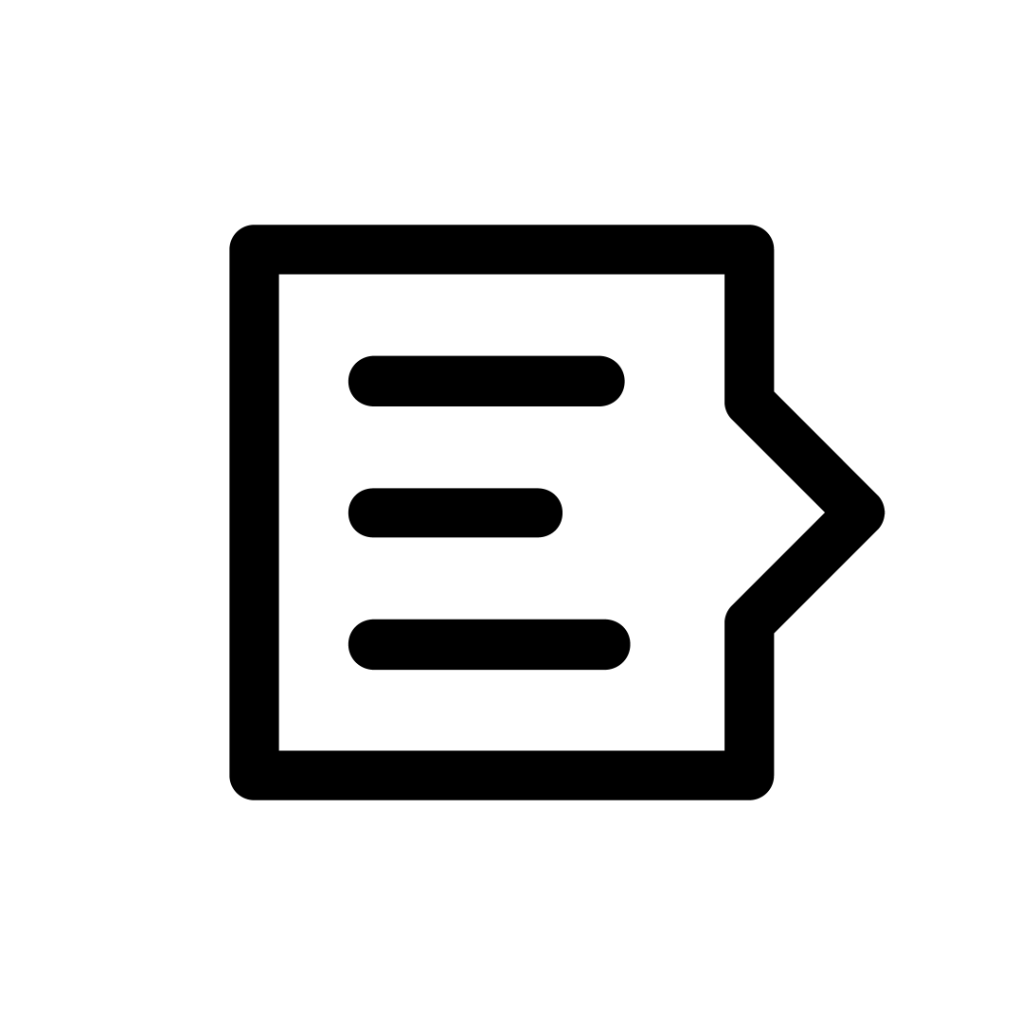 HARVARD CITATION STYLE Introducing our next citation style: Harvard. It includes 70+ variations of Harvard Style. MULTIPLE REFERENCES IN CITATION You can now add multiple references to a citation. TABLE OF CONTENTS Essayist now supports a Table of Contents.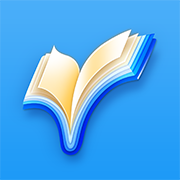 Reading List is a simple but powerful app for tracking the books you read. Version 2.1 adds a new Statistics screen, showing you aggregate stats about your reading over time.
---
Thank you to everybody who made it to this footer! You either spent the time to read or took the effort to scroll 😊
Make sure to visit https://indiedevmonday.com/subscribe to get an email of future issues!
And go to Twitter and give @IndieDevMonday a follow… or multiple follows if you manage more than one Twitter account 😜