⭐️ Two Year Anniversary Celebration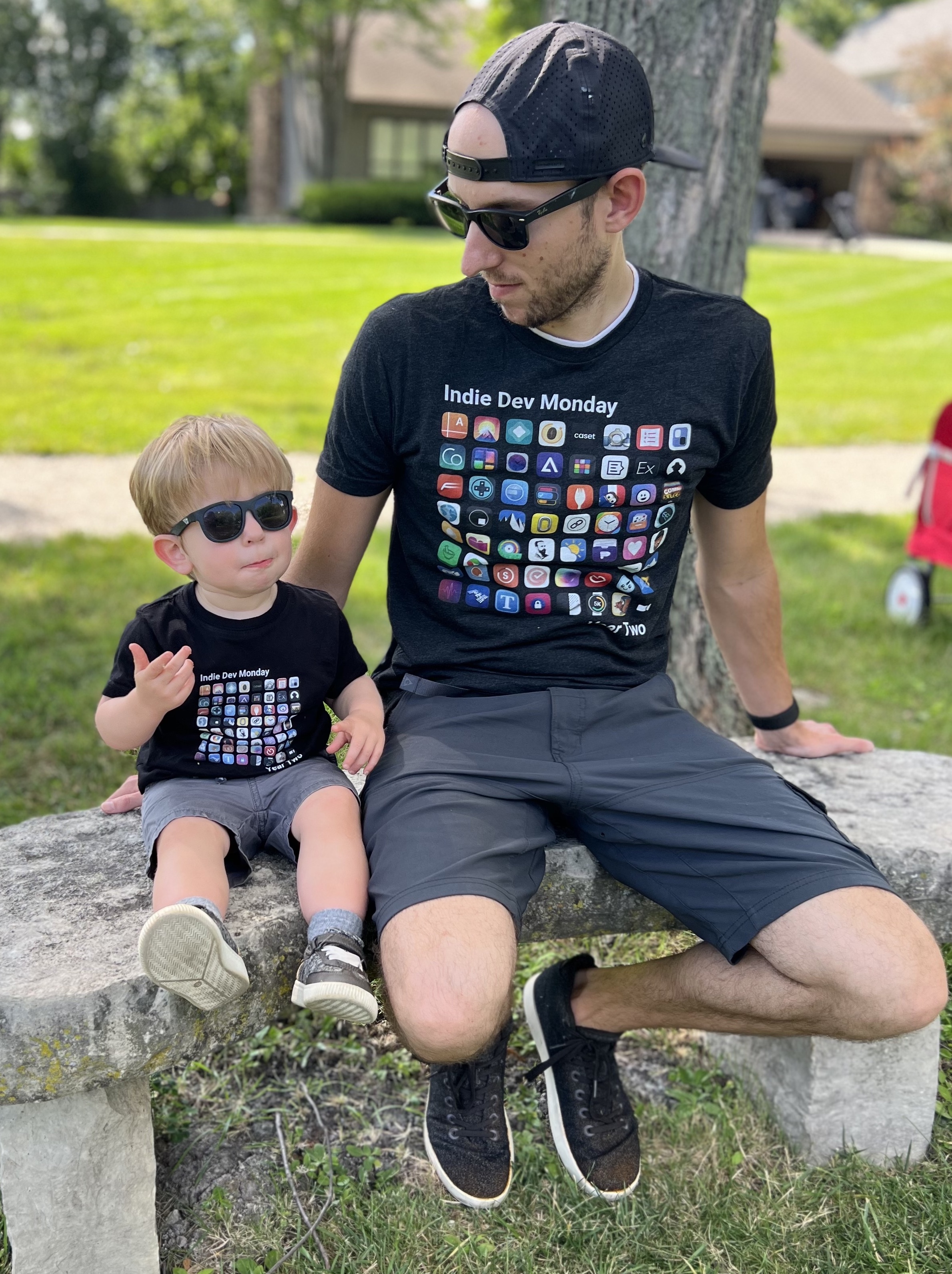 Wooooo, two year anniversary! I can't believe I've published a newsletter every week for two years 😅 Year Two included 57 developers from 17 countries! It feels so incredible being able to connect with so many talented individuals all over the world. To celebrate this...
I'm releasing two more shirt designs on Cotton Bureau! All profits ($6 from each product) will get donated to Girls Who Code.
My son, Hudson, was nice enough to help me model this year! We are both wearing the "Chao Sort" shirt 😊