Issue #127 - Gabriel Guarino
Happy Monday, everyone!
We made it to Issue #127! Thank you to everyone who read last week's issue ❤️
Sponsored
Deep Dish Swift is a brand new conference being held in Chicago April 30th to May 2nd in 2023. The conference aims to bring togethe Swift and iOS developers of all experience levels and backgrounds in an inclusive environment to share knowledge and experience from a diverse set of speakers. The first day is focused on indie development and and the next two are focused on Swift and iOS!
Today's Spotlighted Indie Devs
📆 Today I'm featuring Gabriel Guarino.
Gabriel
is the creator of
SuperPlanner
.
SuperPlanner is an innovative visual day planner and task manager to get things done. It allows you to organize your activities and assign tasks to them. It also integrates really perfectly into your existing calendars for also assigning tasks for those events! It's super powerful but also very easy to use and just feels like a native Apple app with everything syncing between your Mac, iPad, and iPhone! It's so well done and definitely something I should be taking advantage of… especially for Indie Dev Monday 😅 I've been regularly falling behind on getting interviews completed but I'm hoping SuperPlanner will help me stay on task! Go give SuperPlanner a download today 💪 
👉 Please make sure to follow them or support them anyway you can! 😇 I'm excited to share their indie dev stories.
Indie Dev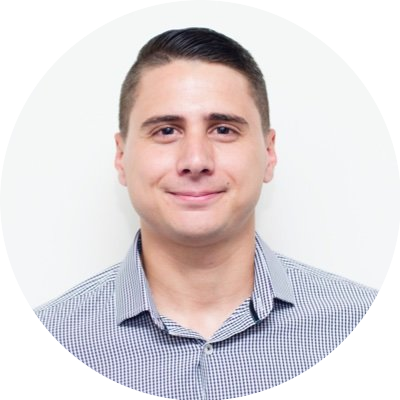 Argentina
eCommerce developer and creator of SuperPlanner
---
Gabriel Guarino
Q&A
1) What is your name? Where do you live?
My name is Gabriel Guarino and I am from Argentina.
2) Introduce yourself. Education? Background? Main job? Interests outside of tech? Interests inside of tech?
When I was 16 years old, I was already thinking about what could I do professionally in the future. I was close to graduating from high school and I wanted to make a decision about my career path as early as possible.
I enrolled in a 9-month web development course at a computer training institute and dedicated myself to studying both in the classroom and at home. Since then, I have never stopped learning and have made a daily effort to advance my career. I am grateful to have found my passion early in life, and I truly believe that when you do what you love, you'll never work a day in your life.
My main focus since 2009 is eCommerce, specifically Magento and Adobe Commerce. I also have a passion for app development, which I enjoy pursuing in my free time.
Outside of tech, I enjoy playing sports, especially tennis, and traveling whenever possible.
3) Have you ever considered yourself an indie developer?
Before launching SuperPlanner, I didn't consider myself an indie developer. Even though I've been working on SuperPlanner for years, it always felt to me that I would be an indie developer when I reached that moment of launching an indie app in the App Store. That moment finally happened last week when I launched SuperPlanner.
4) What got you started/interested in creating your own applications outside of your "normal" job?
The App Store opened endless possibilities for users to access great software from developers. The description on the Twitter account from Apple says: "There's an app for that", and that's exactly how I always felt. I was always excited to find the next great app, and whenever I had a specific need, I searched on the App Store to find the best app available.
When Apple announced Swift in 2014, I knew it was the right moment for me to learn how to develop for Apple platforms. It was the beginning of one of my main hobbies.
Since then, I look forward to every WWDC to learn about what innovations get introduced by Apple. And since I learned how to develop for iOS and macOS, that means new technologies that I can apply on my projects every year.
5) How do you balance your time between friends/family, work, hobbies, and indie dev?
This question is an easy one for me ;) – I use SuperPlanner. I created the app to help me visualize my daily schedule, prioritize tasks, and allocate my time effectively. I work on the app whenever I have free time, whether it's in the late evenings, on weekends, or even while on vacation. I find it so enjoyable that I often choose to work on the app rather than watching a movie or reading a book.
6) SuperPlanner - Congrats in the recent launch of SuperPlanner! 🥳 I'm so terrible at planning tasks and staying on schedules (especially with Indie Dev Monday questions) so I really need this! When did you start working on this and what were your initial goals?
Thank you! I started working on SuperPlanner more than 5 years ago. Ever since I was 18, I've been searching for an effective way to manage my time. I've tried a variety of methods and physical planners, writing down my tasks and plans with pen and paper. However, I never found a system that worked for me.
When Swift was introduced, I saw it as an opportunity to create an app that could help me organize my day. From the moment I had the very first MVP, I've been using the app on a daily basis.  Over the years, I've continued to iterate and improve the app, testing out different ideas and prototypes to see what worked best. That's why, even though SuperPlanner was launched last week, it's the result of years of experimentation and improvements.
7) SuperPlanner - I just gotta say… I loved your tutorial! I don't always love tutorial but SuperPlanner's was inviting, interactive, but also didn't require too much interaction. Have you made tutorials like this before? Did you have any other tutorial styles you were thinking of? I think this will really jumpstart users into using SuperPlanner!
One of the most creative parts of developing the app was the onboarding process. When I was working on it, I thought back to the first time I bought an Apple Pencil. I remembered taking it out of the box, connecting it to my iPad, and then seeing the interactive tutorial from Apple that showed how to use the pencil. It was just a few steps, but it was fun and it allowed me to learn all about what the pencil could do.
That's a great example of effective onboarding – it's concise and to the point, but it's also fun and shows you everything you need to know.
As I worked on the onboarding process for SuperPlanner, I wanted to make it interactive and show users what they could do with the app in simple steps, while also allowing them to skip the tutorial if they wanted. I iterated on each screen, trying to keep the onboarding concise and easy to understand, making sure it was fun and had a great look and feel.
8) SuperPlanner - I can't get over this but SuperPlanner feels super native Apple and I love it. It feels like it belongs on the platform and that it should actually replace the Calendar app 😇 Was that your goal? How did you design and build it to look and feel so native? I've tried in my apps and I just can't 🙈 Any tips that you can share?!
I believe that the fact that I downloaded and tried a lot of apps for so many years helped a lot on identifying what I like the most about design. Developing the app adhering to the standards, and specifically to the Human Design Guidelines, helps users to have a familiar feeling as soon as they start using the app.
Fully reading the Human Interface Guidelines was essential to implement the user interface from the app.
Also, whenever I didn't feel like the interface was easy to use or I wasn't satisfied with the way it looked, I went back to working on the screens, iterating, making changes and improvements.
For me, the moment when I knew that I didn't have to re-iterate on the same screen was the moment when I felt the design was "right". It's hard to explain, but for me that's when the app feels natural to use and it allows you to flow with what you need to do on the screen.
9) SuperPlanner - What was one of the hardest things to do while building SuperPlanner? What was the most fun?
Working on the Apple Watch app has been the most challenging aspect of the project so far. The initial release doesn't include an Apple Watch app, and the reason is that I am planning to dedicate time to working with SwiftUI and create a great experience for the Apple Watch, I need to rewrite the Apple Watch from scratch using the latest APIs, so I am planning to include it on a future release when it is ready.
Creating home screen widgets has been the most enjoyable part of the project. It has taken SuperPlanner to a new level by allowing users to see their daily schedule and tasks at a glance, which is really helpful to increase productivity. I really enjoyed working on this aspect of the project.
10) SuperPlanner - Your website for SuperPlanner is insanely good. I love the layout, design, and little animations. It perfectly shows off all of the features. Are you a website building professional? Any way I can get you to design my next app's website? 🙂 I love the app but I could also just look at this website all day.
Thanks! My background in web development was definitely helpful to create the website. At the beginning I wanted to create something simple, showcasing just the most important information. Then, I decided to dedicate more time to building the website, knowing that I've spent more than 5 years working on the app, it made sense to me to spend the right time working on the website so it could present the app in the best way possible.
11) SuperPlanner - What's next?! Do you have any future features that you can share with us?
The plan is to continue with the same process that I followed all these years. Using the app every day, identify what can be improved, but this time I will be able to listen to users and get their feedback as well to make those improvements, which is great. In terms of roadmap, the Apple Watch app is one of the things I would love to include in a future release as I mentioned earlier.
12) What's been the hardest part of being an indie dev? What the most fun part of being an indie dev?
The hardest part for me is being a perfectionist. But that's also the most fun part. It leads to being really passionate about what I do. I don't mind going through the process of iterating on an user interface multiple times until it's just right. It may be a long process, but it's also my hobby and I find joy in it. It's similar to how a musician enjoys playing their favorite instrument or an artist puts passion into the paintings - when you love what you do, you put a lot of effort and dedication into the creations you make.
13) Is there anything else you'd like to tell the indie dev community about you?
I don't have anything else, thanks for reading my story!
14) Do you have any other indie devs that readers should follow / lookout for?
I am specially grateful with Drew McCormack and Russ Shanahan, that dedicated time to downloading SuperPlanner during the beta and provided a lot of helpful feedback to me during that time. They are both really talented developers, and even though they are busy, they were very generous to me by taking a look at the app before launch and shared their thoughts.
---
Newly Released and Updated Indie Apps
Here are some newly released and newly updated apps from this past week! If you would like to possibly see your app in this list, please submit your app to the look at me form 👀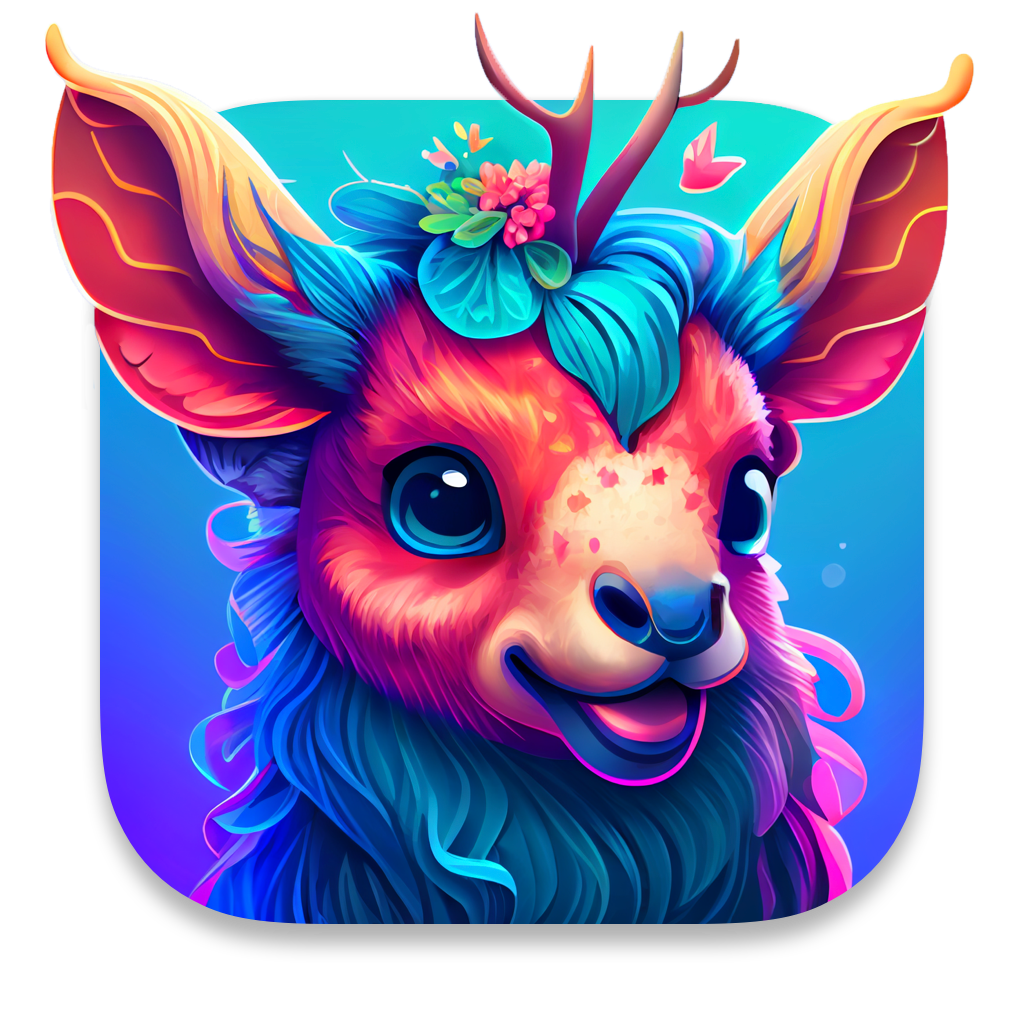 Generate images from text using Stable Diffusion. Simply describe the image you desire, and the app will generate it for you like magic!
---
Thank you to everybody who made it to this footer! You either spent the time to read or took the effort to scroll 😊
Make sure to visit https://indiedevmonday.com/subscribe to get an email of future issues!
And go to Twitter and give @IndieDevMonday a follow… or multiple follows if you manage more than one Twitter account 😜