Happy Monday, everyone!
We made it to Issue #87! Thank you to everyone who read last week's issue ❤️
Sponsored
Deep Dish Swift is a brand new conference being held in Chicago April 30th to May 2nd in 2023. The conference aims to bring togethe Swift and iOS developers of all experience levels and backgrounds in an inclusive environment to share knowledge and experience from a diverse set of speakers. The first day is focused on indie development and and the next two are focused on Swift and iOS!
Today's Spotlighted Indie Dev
📆 Today I'm featuring Matteo Villa.
Matteo
is the creator of
Dashkit
and
Fenix
.
Dashkit shows all of your data in one place. It allows you to design custom dashboards to keep track of all the things you care about. Fenix brings you a fresh and modern Twitter experience. Enjoy Twitter without ads and browse your timeline in an intuitive chronological order, free from intrusive promoted content. Matteo has hit a sweet spot of my interests with Dashkit and Fenix! I love dashboard and I love Twitter so it only made sense to feature him this week 🙂 I have my iPad sitting on my desk but I never really knew what app to leave it on while working… until Dashkit 😏 I can keep everything I would want to see throughout the day up in Dashkit and just casually glance over! Fenix is such a delightful Twitter client to use! I like the chronological timeline and no ads but I really love the flexibility and personality and I can give to it. It feels like my Twitter client. I highly recommend giving both of Matteo's apps a try 💪
👉 Please make sure to follow them or support them anyway you can! 😇 I'm excited to share their indie dev stories.
Indie Dev
---
Matteo Villa
Q&A
1) What is your name? Where do you live?
My name is Matteo Villa and I work and live in Lecco, a small town in northern Italy.
2) Introduce yourself. Education? Background? Main job? Interests outside of tech? Interests inside of tech?
I have what is probably considered a fairly typical developer education.
I always had an interest in computers (even though I only got my first one when in high school), so the natural choice for me was to study computer science. After getting my master's degree I started a development job, mainly working on big and boring Java web apps. I very quickly realised that I was not particularly suited for the office environment, so when a friend told me he was looking for a programmer to collaborate on a project of his, I happily jumped into the self-employed world, and never looked back.
I am vey lucky to live in a town surrounded by some very nice mountains, so when I'm not in front of the computer you'll likely find me hiking on a trail nearby - and lately try climbing some rocks, and probably not succeeding 😅 I'm also an avid reader, and after having played the saxophone in my younger years I'm now trying to learn the guitar.
23) Have you ever considered yourself an indie developer?
"What do you do for a living?" That's the perfect question to badly trigger my never-ending imposter syndrome. Even though I've been building and selling my own apps for a long time, and with a moderate success, I still have a very hard time explaining what I do to people. But yes, indie developer would be a pretty accurate answer.
4) What got you started/interested in creating your own applications outside of your "normal" job?
Back in my university days I had the chance to play with the very first Android beta SDK, building a project for the final year of my bachelor degree. At the time there still were no real smartphone on the market so everything you could do was run your apps on a very slow and crappy emulator. But the simple process of creating something from scratch for this exciting and new platform was enough to get me hooked.
5) How do you balance your time between friends/family, work, hobbies, and indie dev?
Working from home, either freelancing or building my own projects, has always been great for me. I greatly appreciate the freedom and flexibility of the self-employed life, but nowadays I force myself to follow a pretty regular routine, working 9 to 5 most days (never on the weekend) - otherwise I would barely get anything done 😀
6) Dashkit - Congrats on your recent release of Dashkit! I saw some teases of Dashkit appear on my Twitter timeline and I was looking forward to its release 😊 When did you start working on Dashkit and what was your inspiration?
Thank you! Since the release of the firs iPadOS 15 beta I've been using Home Screen widgets to easily keep track of some info I would reference a few times in a single day, but I unfortunately kept having issues with them not refreshing properly or crashing altogether. At the same time I was searching for a fun project where I could thinker a bit more with SwiftUI. Having briefly used Panic Status Board before it was discontinued, I thought recreating something similar was the perfect way to study SwiftUI and scratch my own itch at the same time. After having built a very basic first version of the app for myself, I decided to keep going and release it on the App Store.
7) Dashkit - Dashkit has such a wide variety of panels! From photos to web panel to countdown to RSS feed… it has pretty much everything I need! Even a scriptable Javascript panel 😁 Were all of these panels planned from the start? Which panels are your favorite to use and which do you use the most?
Most of the current features of the app were planned from the start, but I've also had some very useful feedback from my beta testers asking for specific panels or 3rd-party services integration.
The "Now Playing" panel is definitely my favourite one, that automatically recognise what song you are playing. Lately I've been listening to random radio stations from around the world while working at my desk (thanks to an awesome website called Radio Garden and seeing the current song popping up on my dashboard is always fun.
8) Fenix - I absolutely love the Twitter experience with Fenix 🥰 I love how clean and customizable it is! It really does feel like a personal tweeting experience. When did you start working on Fenix and what were your initial goals?
Thanks! The very first version of Fenix came out in 2013 on Android. At the time the official Twitter app was a bit clunky and I felt it didn't really offer a nice experience, especially on less powerful devices. So I decided to try and build something a bit more flexible and lightweight. The first public beta was very well received, much to my surprise, and I've been working on and growing the app since then. A couple of years ago I made the decision to also bring Fenix to iOS, even though apps of the calibre of Tweetbot and Twitterrific were already well established on the App Store. Fenix probably won't be ever able to compete with them, but slowly and steadily I've been able to grow a nice userbase on iOS too.
9) Fenix - I think one of my favorite features is that I'm not limited to only four or five tabs on the bottom bar. I was quite surprised when I found out that I could just keep going 🙃 Was this one of your main ideas to make Fenix different from other Twitter apps? Did allowing a variable number of columns cause any fun issues you had to solve?
Having multiple tabs on the app main screen was actually a quite common pattern on Android, so when I started working on the iPhone version of Fenix I decided to incorporate that as well. Initially, having a scrollable bottom bar honestly felt a little bit out of place on iOS (and still does to some degree), but it perfectly fit how I use Twitter: I personally use a few lists to organise and group a lot of the people I want to follow, so having quick access to those with a single tap from the main screen is very convenient.
10) Dashkit, Fenix - What's next?! Do you have any future features planned that you can share with us?
Dashkit: I'm currently working on integrating some more 3rd-party services, like Github and RevenueCat, hoping to release a new update in a couple of weeks.
With Fenix on iOS I'd like to experiment with a different monetization model, converting from an upfront payment approach to a freemium one, hoping to be able to reach more users. I'm also working on integrating a few new features that Twitter recently added to their public API.
11) What's been the hardest part of being an indie dev? What is the most fun part of being an indie dev?
The hardest part is trying to navigate the big ups and down, especially the financial ones. Not having the safety of an office job can be stressful at time, but between my own apps and the occasional consulting work I've been fortunate enough to reach a reasonable level of stability.
The best part is definitely the freedom and total creative control of your projects, without having to answer to anyone (aside from your users, of course!).
12) Do you have any other indie devs that readers should follow / lookout for?
I follow so many awesome people on Twitter, I'm not sure were to start! I'm a big fan of Curtis Herbert: he shares a lot about how he runs and grows his business - there's a ton to learn from him. And not properly indie, but the good folks at @panic (like Cabel) are worth a follow - their products are awesome.
---
Newly Released and Updated Indie Apps
Here are some newly released and newly updated apps from this past week! If you would like to possibly see your app in this list, please submit your app to the look at me form 👀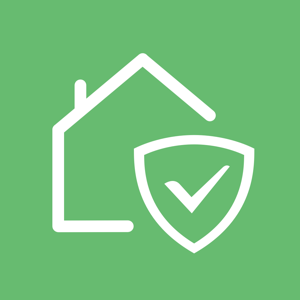 Version 1.18 brings full control over your DHCP configuration, support for ECS in the Query Log, Italian translations, and many other improvements and fixes. Enjoy!
---
Thank you to everybody who made it to this footer! You either spent the time to read or took the effort to scroll 😊
Make sure to visit https://indiedevmonday.com/subscribe to get an email of future issues!
And go to Twitter and give @IndieDevMonday a follow… or multiple follows if you manage more than one Twitter account 😜