Issue #7 - Enid Hadaj and Daniel Gauthier
Happy Monday, everyone!
We made it to the seventh issue! Thank you to everyone who read last week's issue ❤️
---
📆 Today I'm featuring Enid Hadaj and Daniel Gauthier.
Enid is the creator of Whiteboard by Nidi. Whiteboard is an easy to use, beautiful whiteboard that a lot of users are enjoying for its simplicity. I got introduced to Enid last week through one of his tweets that got a lot of exposure for connecting more iOS developers together. I started to trawl through Enid's Twitter profile and saw that he recently released a new iOS app - I'm sure you could imagine my excitement 😈. I've been on the lookout for an easy to use doodle app that allows saving/sharing. Whiteboard allows color selection, optional grid or lines, and some basic shapes. It's everything I wanted it to be. It was such an easy insta-buy. I'm constantly drawing out app architecture and communication diagrams to get them out of my head. Last week I even took a stab at an actual drawning and tweeted my "office for the day" but some people thought my recliner looked like a toilet 🤷‍♂️ Apparently I need to work on my drawing skills… Go give it a download and share your drawing with me 😜
Daniel is the creator of Oh Bother. Oh Bother is a lovely little app all about helping you and your housemates avoid poorly-timed interruptions when you're working from home together. This app allows you to share your botherable/unbotherable status along with an optional duration and context. I've set my status to "unbotherable" with "I need silence" and "I've got headphones on" when needing to concentrate on some work. But I've also set my status to "botherable" with "I've got headphones on" when casually working on something. Having headphones in is a very complex status for me but Oh Bother can help communiate that between me and my wife when we are both working from home. In my opinion, this app is a must for anybody working from home with other people. There is so much utility and pleasure in this little app that I don't know if I can do it justice by explaining it. The experience you receive when using Oh Bother just leaves you with good feels. It's a perfect app for the times we are in. You'll have to download it and give it a try to experience it for yourself 😏
👉 Please make sure to follow them or support them anyway you can! 😇 I'm excited to share their indie dev stories.
---
Indie Devs
Tirana, Albania
iOS Developer and UI/ UX designer and creator of Whiteboard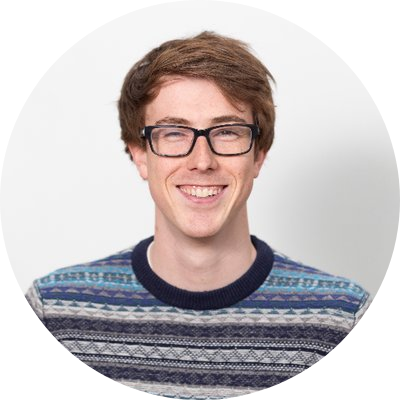 Ottawa, Canada
Freelance iOS developer and creator of Oh Bother
---
Enid Hadaj
Q&A
1) What is your name? Where do you live?
My name is Enid. I live in Tirana, Albania.
2) Introduce yourself. Education? Background? Main job? Interests outside of tech? Interests inside of tech?
I studied civil engineering but I did not finish it because I did not feel myself in that profession. My passion has always been related to technology and especially the Apple 'world'. And for this reason I decided not to go to university anymore and started learning at my own about programming.
I had a talent for drawing since I was little. I mastered it over time and now I use that talent to do UI / UX design.
I work as an iOS Developer and UI/ UX designer for a company. I feel happy in the company I work for and the environment is very comfortable.
3) Have you ever considered yourself an indie developer?
Yep. 😄
4) What got you started/interested in creating your own applications outside of your "normal" job?
Just for passion. 🙂
5) How do you balance your time between friends/family, work, hobbies, and indie dev?
It is a bit difficult to balance the day with social life, work and hobbies but I try to deal with things outside the profession on the weekends even though sometimes i find it difficult.
6) Whiteboard - I often created apps just to play new sets of APIs 🤷‍♂️ What was the inspiration behind Whiteboard? Did you have a need for a doodle tool yourself or did were you curious about using the drawing and pencil APIs?
I developed the application 'Whiteboard by Nidi' since drawing is an area that I know well and I think that everyone needs to make simple and fast drawings.
7) Whiteboard - This app was an insta buy/download for me! I don't even remember how much the app was since I clicked the get/buy button so quickly 😛 What was your decision behind the payment model that I already forgot?
I'm glad I did a good job and that users liked it to the point that they bought the PRO version. I did not want to use ads, I wanted the user to have a good and fast experience.
8) Whiteboard - Your app icon is so adorable. I think its a penguin or a snowman but I don't even know. Maybe its neither? I've spent a lot of time thinking about this icon. Are you able to tell me what it actually is? 😉 Or do you want to everybody to make it whatever they want it to be?
I also think the app icon looks like the penguin, but that was not the intention, haha. I wanted a simple and unique icon, but the fact that it makes you think, maybe that's a good thing 😁.
9) Whiteboard - I was so excited for this doodle tool that when I downloaded it I had no idea that I would be able draw shapes and lines along with the freehand. Do you have any plans to add other shapes in the future on top of line, rectangle, and ellipse?
I have plans to bring new features to users as well as improve existing ones.
10) Whiteboard - Do you have any fun lessons learned from making Whiteboard? I've wanted to play around with the drawings APIs so I'm selfishly asking for when I get around to that 😈
I have learned that users need simple, fast applications and get the job done.
11) Whiteboard - How do you choose the color set that users are allowed to pick? I actually really love the softness of the pallet the app offers ❤️
I used pastel colors, because are more comfortable for the eyes. 🙂
12) Whiteboard - What's next for whiteboard?!
Research, and bringing a better user experience.
13) What's been the hardest part of being an indie dev? What the most fun part of being an indie dev?
The hardest part about being an indie developer is the fact that you will have to do everything by yourself. But on the other hand this is a good thing as you become more professional and more problem solving. Also you have to learn a lot, and in the end this is something fantastic.
Programmers have a difficult and tedious profession. But it is a very beautiful profession and anyone who has programmed understands the pleasure of coding. Programming opens up new possibilities, because it is related to creativity and logic, and it gives you a very special feeling.
14) Is there anything else you'd like to tell the indie dev community about you?
I think that was enough 😂. Congratulations on the questions, I really liked it.
Daniel Gauthier
Q&A
1) What is your name? Where do you live?
Hi! I'm Dan 👋 I live in Ottawa (the capital of Canada). It's a lovely city!
2) Introduce yourself. Education? Background? Main job? Interests outside of tech? Interests inside of tech?
I graduated from university in 2012 (studying both computer science and music), and have been lucky enough to work as a full-time iOS developer ever since. I left a regular 9-to-5 last summer and have been doing freelance iOS work for the past year or so as a nice change of pace. I've found freelancing full-time can eventually get a bit lonely, however, so I'm currently winding down most of the freelance work in preparation for something new. 🤫
Outside of building apps, I'm very nerdy about music and coffee, and also love to run, play indie games, and watch F1.
3) Have you ever considered yourself an indie developer?
I've always loved the idea of really taking a run at building my own apps, but for most of my career I've worked at small startups that tended to leave me with very little time and/or energy to put into my own projects. A huge goal of mine in 2020 has been to get an app I was proud of out into the world and try to make a bit of a splash as an "indie developer." So yes, although it's not my full-time focus (maybe one day!), I definitely think of myself as an indie dev now, and I'm eager to keep growing that side of my work.
4) What got you started/interested in creating your own applications outside of your "normal" job?
Ultimately, the thing that I love most about my job isn't writing code itself; it's the fact that I can use code as a tool to build cool stuff! And while I've certainly built some cool stuff as an employee, it's extra fun to be able to control the whole creative process of building and releasing something that's entirely my own. The idea of using app design and development as a really genuine and personal creative outlet is definitely what drives me to build apps on my own time.
5) How do you balance your time between friends/family, work, hobbies, and indie dev?
It's a constant struggle, and I think that's okay! There are an absurd number of things I'd like to do with my time, so it's always tricky to figure out how to use it on any given day. I do my best to keep my priorities straight, and I'm always reminding myself that "productivity" is really not the way I want to measure my success in life ¯_(ツ)_/¯
6) Oh Bother - Most important questions first! Who drew the little doodle of an artist below the "Created by Daniel Gauthier" on the Menu screen? 😏 Its so amazing and it made me smile!
Haha thank you! That was me. That particular drawing was pulled from an article about imposter syndrome I wrote earlier this year. When I started doing the blogging thing, I thought it would be funny to include some really mediocre art in my articles, and now it's kind of become part of my shtick.
In a very silly way, I think this one captures the essence of me trying to use app development as a creative outlet, while also often kind of being exhausted by it all.
7) Oh Bother - I don't exactly know when Oh Bother was released but this is perfect for lockdown/quarantine when everybody is unexpectedly working from home all of sudden. Is this what inspired Oh Bother or did you start this before the pandemic?
Absolutely. When my wife and I suddenly started having to work from home together 80 years ago (or whenever this pandemic started?), we definitely found we were stepping on each other's toes sometimes — I'd turn on the coffee grinder when she was in the middle of an important phone call, or she would try to strike up a conversation just as I was in the middle of solving a hard problem. So my whole angle with this app was: can I build something really quickly that solves this (admittedly trivial) issue in a fun way?
8) Oh Bother - My favorite thing about this app is how pleasant "botherable" and "unbotherable" sounds ☺️ Other terms like "busy" or "leave me alone" just sound so harsh that it would be hard to introduce this to a housemate as a thing to use. Did the name or the idea come first? And how much effort and how important was it to keep this pleasant atmosphere while using the app?
To be honest, the naming and the app's tone all came together really early. When I first had the idea for the app, the big question mark was whether such a simple little tool would actually be useful or necessary at all. But pretty soon, once I had come up with the silly winnie-the-pooh-referencing name and the not-actually-english botherable/unbotherable statuses, I started to realize that leaning into making this app sort of funny and lighthearted could actually make it somewhat useful for exactly the reason you described. So yeah, I had a surprisingly clear idea of the app's overall tone before I started building it, and it was definitely top-of-mind throughout.
9) Oh Bother - The user interface for updating a status is 🔥 It's so easy to set botherable, update your context, and add up your duration. I'll admit I've probably played with that part of the app for hours just because its so much fun. This is not really a question but take this 🏆 for one of the easiest but most configurable status updates that I have ever seen!
Thank you for this 🏆; I'll put it in my trophy room. That's great to hear! Arguably my number 1 goal with this app was simply to design and build something that was fun to look at and felt really great to use. It's very cool to know that that's clicked for some folks.
10) Oh Bother - This a selfish technical developer question but what does the "Repair iCloud Sync" do? 😇
Haha, this is basically an emergency eject button. The app uses CloudKit to sync data between users, which is great for user privacy, and is really simple for users when it works. But the CloudKit API is also a wee bit underdocumented and tricky to use. So this button is really just there for those inevitable moments when someone manages to get their iCloud syncing into some crazy state that I didn't properly understand or account for — it re-syncs everything from scratch.
11) Oh Bother - What was the most challenging part about making Oh Bother? It's stupidly easy to use from a user's perspective so I assume there was probably something that was more difficult than originally thought 🙃
CloudKit integration is the obvious answer here — I had never really used CloudKit in a project before, and getting iCloud sharing and the associated push notifications working properly was definitely a slog. But one other area I poured a lot of work into was the way that modal views are presented — most of the app's navigation is centered around modal presentations, and aside from a few simple full-screen modals, each of these presentations are done with a pretty extensive little custom transition library that I built to make my presented view controllers dynamically sized, gesture-driven, keyboard-safe, etc. That stuff took some time, but I think it really helps give the app a polished, cohesive feel.
12) Oh Bother - I've been wanting make a shortcut that turns some smart lights colors when I'm "botherable" or "unbotherable" 😛 Do you have any thoughts on adding a Shortcut to make that sort of thing possible? Also, do you have an iOS 14 widget planned? I feel like Oh Bother is a perfect use case for widgets.
Yes, 100%. Shortcuts are definitely Oh Bother's most requested feature, and for good reason — your status in Oh Bother would be such an obvious and useful trigger for all sorts of automation. I really wanted to get them in there earlier, but sadly, for a few different reasons, I haven't quite been able to make the progress I was hoping to make on Oh Bother this summer. Same goes for iOS 14 widgets: haven't had much of a chance to get anything up and running yet, but they're definitely on my radar. So stay tuned! Really hoping to introduce both this fall.
13) What's been the hardest part of being an indie dev? What the most fun part of being an indie dev?
Twitter and Twitter!
As we all know, there's a really unbelievably positive, supportive community of independent creators on Twitter, especially in my little Apple-centric bubble. It's been a thrill and an honour to become a part of that community this year, I've learned a ton, and I've formed some relationships with some really kind and talented people. That's been a lot of fun.
But, I also personally find it quite tricky and a bit taxing to maintain a "presence" or even a "personal brand" (shudders) on Twitter when, for better and for worse, it's all kind of tightly tied to the success of my independent work. In other words, being on Twitter as an indie creator feels important (I think?)…but sometimes I just want to log off for a year and live in a treehouse.
14) Is there anything else you'd like to tell the indie dev community about you?
If you haven't yet stumbled across my writing at danielgauthier.me, check it out! I wrote a whole series about the journey to releasing my first real independent app, and it's all very lighthearted and fun and (possibly) useful if you're thinking of putting your own little indie project out into the world.
---
Thank you to everybody who made it to this footer! You either spent the time to read or took the effort to scroll 😊
Make sure to visit https://indiedevmonday.com/subscribe to get an email of future issues!
And go to Twitter and give @IndieDevMonday a follow… or multiple follows if you manage more than one Twitter account 😜