Issue #50 - Announcing plans for One Year Anniversary
Happy Monday, everyone!
We made it to Issue #50! Thank you to everyone who read last week's issue ❤️
It's almost Indie Dev Monday's one year anniversary! 🥳 My first issue was published July 27th, 2020. I wanted to do something fun to celebrate all of the indie developers I discovered throughout the year. But I also wanted to do something to support a good cause. I decided to release some official Indie Dev Monday shirts.
One Year Anniversary Celebration
I'm releasing two shirt designs that will be available to purchase starting Monday, July 26th, 2021. You can see the two designs below 👇
All profits from each sale will be donated to Girls Who Code. That amount is currently set at $6 for each product. The profit will always be donated but the organization may change at some point 🤷‍♂️
On top of the Indie Dev Monday donation, the following companies and people have agreed to match donations to Girls Who Code from the first three weeks of sales 🙌
I'm so grateful for this! Please feel free to reach out to me if you or your company would also like to match the donation amount 😊
Design 1 - Indie Dev Monday Logo
This is a shirt with my hand drawn logo that I haven't ever changed 😁
Design 2 - App Icons from Featured Devs Year One
This is a shirt that will show almost all app icons from all the featured indie developers from the first year. The shirt below is a sample I had printed. The final design will have ever more icons!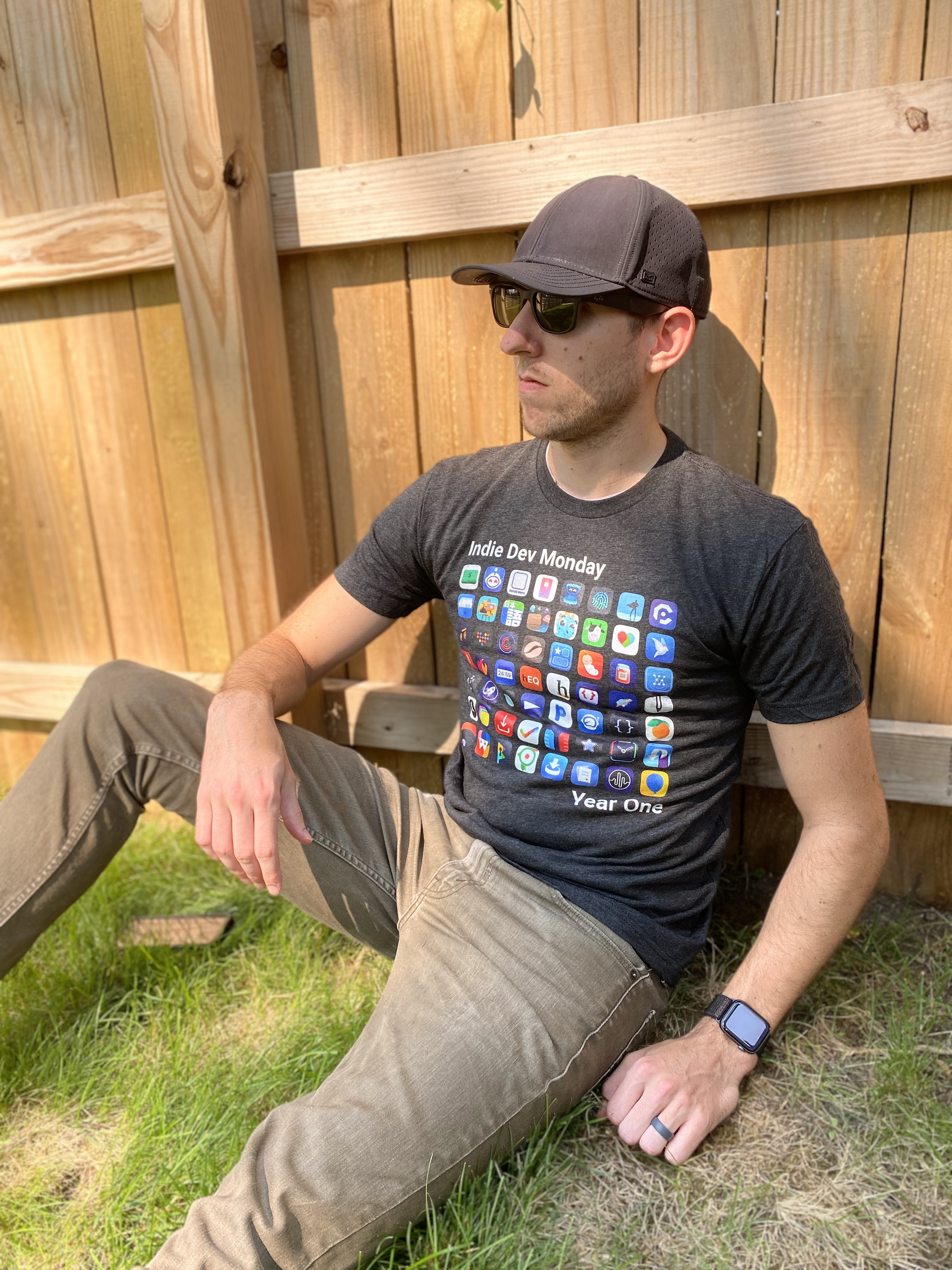 Newly Released and Updated Indie Apps
Here are some newly released and newly updated apps from this past week! If you would like to possibly see your app in this list, please submit your app to the look at me form 👀
---
Thank you to everybody who made it to this footer! You either spent the time to read or took the effort to scroll 😊
Make sure to visit https://indiedevmonday.com/subscribe to get an email of future issues!
And go to Twitter and give @IndieDevMonday a follow… or multiple follows if you manage more than one Twitter account 😜