Issue #47 - Christian Mitteldorf and Liz Brenner
Happy Monday, everyone!
We made it to Issue #47! Thank you to everyone who read last week's issue ❤️
I hope you all had a great WWDC21 week! It is now officially over but there are plenty of fun new things for us indies to add to our apps 😊 I was curious what everyone was excited about so I put out a tweet to hear people's reactions. You can view the whole thread but here are a few of them 👇
I'm really eager to play with SharePlay and Group Activities. The ability to use your devices for shared social or educational experiences is magical.

— Aijaz Ansari #BlackLivesMatter (@_aijaz_) June 8, 2021
Shortcuts on the Mac is a massive addition to the ecosystem, and takes automation on the Mac to a whole new level. As the dev of @chartyios, it'll allow me to take it to an entirely new market!
Also can't wait to see the actions @mralexhay is gonna create for @ToolboxProApp!

— Rodrigo Araujo (@rodrigoaraujo) June 8, 2021
The new additions to SwiftUI, been wanting Pull to Refresh and to improve accessibility. Then surprisingly StoreKit 2, especially for users requesting refunds and managaging subscriptions seamlessly (also great for Buffer).

— Andrew Yates (@ay8s) June 8, 2021
I'm really exited to see how/if we can integrate live text into our apps. In particular, I think student oriented apps would benefit tremendously from this!

— Zane (@zzanehip) June 8, 2021
Newly Released and Updated Indie Apps
Here are some newly released and newly updated apps from this past week! If you would like to possibly see your app in this list, please submit your app to the look at me form 👀
🤔 Guess from given hint 👋 5 chances, 5 stages 🌗 Dark and light mode ⌨️ Virtual keyboard available
What's for dinner? Do we have all the ingredients necessary for this recipe? Cuisine helps you plan and prepare meals with many tools. You can manage the inventory of your pantry, refrigerator and freezer. Use the barcode scanner for a faster inventory. Create your grocery list easily from your inventory's items (in stock or out of stock). Save money with the rebates from your local merchants.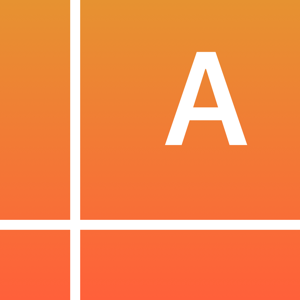 When run on iOS 15 beta, the SF Symbols 3 data set can be viewed in the System Images view. Symbols can now be favorited and appear in a new 'Favorites' collection. When switching between the different data sets, only favorite symbols that exist in that set will be shown in 'Favorites', and will show the symbol name that was valid for that set.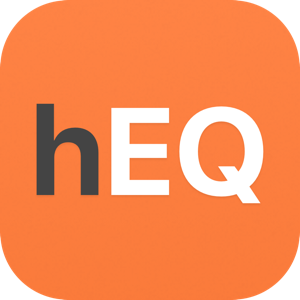 The library has been completely rebuilt with lots of new features: • Browse your music library by artist, album, or song • Quickly lookup any song with the new search function • Open a music file from the Files app • Use hearEQ to open audio files from within other apps (e.g., Voice Memos) • Swipe right on any track to star it--and then access it quickly anytime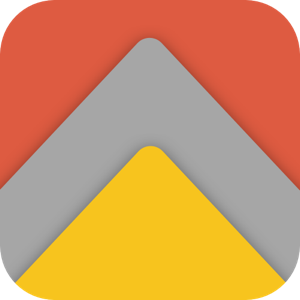 I've added achievements! Earn them for new workout types, maintaining streaks, working out at new times, and using Personal Best in new ways. There's over 100 achievements to start, with more on the way.
---
Today's Spotlighted Indie Devs
📆 Today I'm featuring Christian Mitteldorf and Liz Brenner.
Christian and Liz are the creators of FI Scouts. FI Scouts is an app that guides you on your way to financial independence. The app lets you track your net worth, FI number, and your savings rate as often as you need! You will see your progress with big numbers and stunning charts. I can't say I was too familiar with financial independence before discovering FI Scouts but I'm working on expanding my knowledge now 😊 Christian, Liz, and FI Scouts are making that pretty easy for me! I still have a lot of learning to do about how to gain financial independence but FI Scouts has given me hope that I can figure it out. The app makes onboarding really easy! I was able to get all of my numbers entered in minutes without any problems. After that I had those stunning charts you see in the FI Scout screenshots 😁 I have no doubt that FI Scouts will help me on my way to financial independence. I hope that I can even give an update in a future issue with how things are going 💪 If you are into financial independence, or thinking about it, check out FI Scouts and follow both Christian and Liz! I'm sure it will be a great decision 🙌
👉 Please make sure to follow them or support them anyway you can! 😇 I'm excited to share their indie dev stories.
---
Indie Devs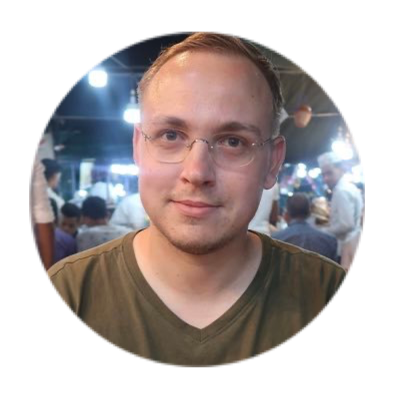 Sydney, Australia
App developer and creator of FI Scouts
---
Christian Mitteldorf and Liz Brenner
Q&A
1) What is your name? Where do you live?
We are Liz Brenner, currently living in Oslo, Norway, and Christian Mitteldorf, from Denmark, currently living in Sydney, Australia.
2) Introduce yourself. Education? Background? Main job? Interests outside of tech? Interests inside of tech?
Liz: I'm formally trained in psychology (bachelors) and design (masters) and I spent about 6 years working as an interior designer in Chicago (where I'm originally from). During my masters program I had the chance to learn a bit about graphic design and typography, which I absolutely loved. So while I worked as an interior designer I moonlighted as a graphic designer. Today I still do some volunteer graphic work for a design organization back in Chicago. Mostly event invites and marketing material. During the pandemic I made the self-taught transition to UX-UI design while living in Germany at the time with my husband. FI Scouts started out as a project to include in my portfolio and grew into something bigger than I could have imagined. And now, I work for a deep-tech startup here in Oslo. Outside of work I love being active, running, hiking, and playing soccer. I also enjoy reading, photography and art.
Christian: I am 29 years old, and just recently immigrated to Australia to live here with my girlfriend. Since I was about 10 years old I've been very curious about computers, programs and what you can do with them. Later I found my calling in software development, and started learning web development, and later app development. I do not have any degrees in computer science (and you really don't need one). Rather I have learned app development in a very hands-on way through my apprenticeship at the danish Hi-FI company Bang & Olufsen. After that I worked at the largest bank in Denmark, developing MobilePay - a mobile payment solution. In Sydney, I am starting my first contracting job this week.
3) Have you ever considered yourself an indie developer?
Liz: If you're asking about being an indie designer - yes, I could see myself continuing with things like this in the future.
Christian: Absolutely, I consider myself indie, even if it is not my primary job. It is my dream to be able to live off my 2 apps and my writing. In my view being indie doesn't mean you have to be alone - indie just means you don't have a large company behind you, or the funds to hire a person for each individual area. You have to venture into unknown areas, that you're not yet comfortable with, like sales, marketing, press, and things like that, and that can be scary. But it's also very rewarding when people cheer you along the way and you finally press that Release-button.
4) What got you started/interested in creating your own applications outside of your "normal" job?
Liz: See #1 response above.
Christian: If you can't find what you're looking for on the market I think it's quite normal to think about making it yourself. That's how I started my other app Stokki, and the same is true for FI Scouts. There were simply no other great apps out there that did all the things we wanted to do. I can be very impulsive and start new projects here and there, so it was natural for me to give it a try. When you make a decision to actually build a product, you also make a commitment to maintain and support it many years going forward. That decision is harder to make. You can easily feel overwhelmed about all the things that are needed, or think you won't know how to do all of it. I haven't really let that scare me though. Just go for it and see how it goes.
5) How do you balance your time between friends/family, work, hobbies, and indie dev?
Liz: Unfortunately, the pandemic has made that pretty easy so far. I didn't go out much or travel like normal. I also had the luxury of not working during 2020 (it was a transition period between Chicago and Oslo - we were in Germany for about 10 months) and was able to focus a lot on the initial app design for the first few months. However, as we are settling into Oslo and I'm now working full time, meeting new people, and learning a language all while trying to adjust to a new culture, it has become difficult to manage. I think it's important to strike a balance as best you can and prioritize what's important. Sometimes that means taking a step back. Other times it means going head first into your passions and interests. The important thing is to always check in with yourself and recalibrate as you need to.
Christian: At this point, I honestly don't think I balance that very well. It's been a very stressful time, trying to balance several projects, moving to the other side of the globe, applying for visas and looking for jobs. Sometimes you end up working too much, and other times you feel like you're slacking and playing games all day. To some degree I just go with the flow, and do what I feel like on a given day. But I try to move some things forward just a tiny bit every day. Eventually you'll get there.
6) FI Scouts - Congrats on your release of FI Scouts!! Launch days are always my favorite 😁 What got you interested in financial independence and to create FI Scout?!
Christian: Thank you! In my case I started learning more about investing in 2015, but didn't have a specific goal in mind. I just enjoyed seeing money grow. I've been pretty decent at managing my personal finances throughout my life, but always felt like I wasn't getting anywhere. I spent what I had and didn't save much (relying on the social security possibilities in Denmark as my safeguard). Learning about FI was really learning about what life was, and what I wanted to do with mine. Being financially independent lets you live life on YOUR terms, and you won't have to work at places you don't like, or even at all. So I started working towards this goal, and am currently about 25% of the way there! Not working is not something I see myself doing though. For me it's more about the security and possibilities. You don't have to be worried if you get fired, or you could choose to work part-time. Or you can feel confident pursuing your indie dreams. FI Scouts was Liz's idea. We both needed a good way to track our progress, and I felt an app would be a massive improvement over anything else we'd seen.
Liz: I discovered the concept of financial independence back in 2017/2018. I was two years out of grad school and I had a ton of student loan debt. I also wasn't great with finances and didn't really understand how investing works. A quick Google search on the topic around money, finances, savings, etc… and you'll immediately find blogs like Mr. Money Mustache or Go Curry Cracker or Rock Star Finance. The first article I read on Mr. Money Mustache's blog was about retiring early. And then I realized all these other bloggers were doing the same thing. And we are talking early - like 10-20-30 years early! How does that not pique your interest?! I was hooked instantly, but more than that I wanted the financial security, regardless of early retirement. The more I read on the subject, the more confidence I started to gain around finances and the better decisions I made. It was an amazing, freeing feeling. As your net worth increases and the debt gets lower it only reinforces the feeling. Soon enough you find yourself in a positive feedback loop. And that's what we are trying to achieve with the app.
The idea for FI Scouts started out as a portfolio piece. Like I mentioned, I was making the transition into UX-UI from interiors and graphic design and I had to start building a portfolio. It combined my interest of FI/RE with design and I noticed there weren't really any apps that existed in this landscape. When reaching out to my followers on Twitter, who are mostly in the FI community, to gain insight and research into the app Christian tweeted at me that if I was ever interested in actually building this that he'd be up for the challenge. Intrigued and knowing full-well how great of an experience this would be, I said 'let's do it!'. The rest, as they say, is history.
7) FI Scouts - What exactly is financial independence? Could some of us be doing this without knowing? 🤷‍♂️ Where could I learn more about financial independence?
Liz: Financial independence means having enough money, through investments, passive income, etc.. without having to work to support your lifestyle. However, I think for many, financial independence can also include financial security, or even f-you money (also known as peace-out money if you're trying to keep it PG). This is having enough money to walk away from your job for a few years should the need arise. It's the freedom to start making decisions based on your wants and needs and not based on where the money is. For some, this can mean opportunity to try something new or follow their passion. I think if you're financially savvy or focused on putting your savings first before your wants, you could definitely be working towards this without even knowing! There are tons of blogs, podcasts, books on the subject but my two favorites are: JL Collins blog and Mad Fientist podcast - I recommend checking them out.
8) FI Scouts - I love the design of the app! It's very pleasant and enjoyable to use ☺️ The visuals and charts are so great! What was your process for designing and collaborating on the design? Did you have any specific goals in mind for the design?
Liz: Thank you! The visuals and charts were definitely a priority. When conducting the initial research, we found that 96% said it was motivating to see a visual representation of their financial progress but only 1/3 of them were using programs like Excel to actually create those visuals. We knew we were onto something here. We did a ton of user research in the beginning - a mix of qualitative and quantitative - and found, among other things, a lot of people wanted something to track their finances but also had concerns about security when linking to banking systems. Actually, about 75% of the individuals we asked had some level of concern for security. This led part of the design direction for manual input.
As we gathered data I started on wireframe sketches and eventually moved into low fidelity mockups. We did a round of user testing with prototypes, which led to more insight and we continued to fine tune some of the details until we got to a level that we felt was ready for public eyes. Christian and I met (virtually) every week to discuss pain points, design challenges, and feature ideas. We worked collaboratively and consistently, which is amazing, given the trajectory of our lives at the time (both of us moving internationally in the midst of a pandemic).
9) FI Scouts - What was one of the hardest things you discovered while building FI Scout? What was something new to at you learned?
Liz: We realized everyone categorizes and tracks their finances in different, although perhaps subtle, ways. Some focus on savings rate, others are only concerned about net worth increases. Some consider dividends to be income, others don't count it as income unless they are living off it. Some track finances based on net income, others based on gross income. And then there's taxes! I'm always skeptical of calling too many scenarios 'edge-cases' because, often, these can be the very core of your users. We realized that we needed to create a template for tracking finances but it had to be flexible enough for users to use the app as they need and not as we tell them to. This is why we allow the user to include information like asset allocation or why we don't define savings rate (it can include dividends -or- just money you add to your net worth - it's up to the user!). My hope is that as we gain more feedback from actual users, we can continue to improve on this flexibility.
Christian: I completely agree with what Liz says here, and I would add that peoples privacy and the impact our app can have on their lives is a priority for us as well. Finances can be a very sensitive topic, so it was important for us to create an app that is both helpful but also safe to use. Our app is designed to guide users to make better financial decisions. If we don't do this right, it could end up having a negative impact or even lead our users into unwanted situations. This is a big concern and challenge for us. From a technical standpoint the app is quite simple. It's built on top of CoreData and basically just lets you store numbers in a list. We don't even have a single network request apart from StoreKit! Our focus is towards presenting these numbers and the results of our calculations in a clear and understandable way. We want to make this journey fun for our users.
10) FI Scouts - The personal touches built into FI Scouts is so great! It actually feels like the app is working for me 😇 My favorite is the "FI Number" screen where I feel like I'm actually being coached through my financial independence. I also love the badge for "Fat FI" 🤣 How did you decided how you wanted users to experience the app like this? Are there any fun little personal touches that missed? Or are those secrets for your users to find on their own?
Liz: We want the app to be your financial cheerleader. Incorporating the FI milestones is part of that. These steps are the anchor points many people in the community use to discuss their financial journey and goals. It's similar to how we mark the days on the calendar as we approach a long-awaited vacation or holiday. Working towards these badges hopefully keeps our users interested in the app and serves as a reminder for what they are trying to achieve. Another goal we had in mind was to create a friendly and delightful experience because we also want to also attract those who are just getting started on their financial journey. And let's be honest, the financial world can be a bit intimidating. We are trying to offset some of the negative vibes most associate with finances, investing, and - what it boils down to - mathematical calculations. In doing so we used friendly language, bold and fun colors, and delightful mini-experiences like checking off the milestones. We'd love to add even more personal touches as we continue to iterate on the app.
11) FI Scouts - What's next for FI Scouts?! Do you have any features or plans that you can share with us? 🙂
Christian: Right now, I think both of us need a bit of a break, but our heads are still full of ideas. The original design of FI Scouts included more features than we are launching with, but we had to cut scope and get it out there to get feedback. In future updates we'll add debt tracking to the app, as well as the option to export your data and charts for easy sharing. On top of this, we want to expand the app to work great on iPad, Mac and Apple Watch as well, and include support for Siri, Widgets and Shortcuts. We really want to add a lot of social and educational features, so people can share their journey and get support and help from others.
12) What's been the hardest part of being an indie dev? What the most fun part of being an indie dev?
Christian: Even with everything I've learned since launching Stokki, marketing handling press and actually getting the word out there is really difficult. You want to share your app without feeling pushy about it. So this has still been the most challenging part of it all, and will continue to be I think. At least this time I haven't been all alone, and it has been a hugely fun experience to work on this project with Liz. I can't wait to hear what out users will think (good or bad) and I am personally extremely happy about the fact that people find what we have done useful and life-changing.
13) Is there anything else you'd like to tell the indie dev community about you?
Christian: Well, I enjoy talking and teaching about investing, so I'm always ready for that. If you're a fan of the Diablo-games, let's play when Diablo 4 and Diablo 2 Resurrected comes out!
14) Do you have any other indie devs that readers should follow / lookout for?
Christian: Yes. All of them. I really enjoy reading about other peoples experiences and learnings, mostly on Twitter, and I value this community so much. I don't think I've ever come across a post from anyone where there wasn't just a tiny bit of valuable information I could learn from or would be inspired by. Thank you!
---
Thank you to everybody who made it to this footer! You either spent the time to read or took the effort to scroll 😊
Make sure to visit https://indiedevmonday.com/subscribe to get an email of future issues!
And go to Twitter and give @IndieDevMonday a follow… or multiple follows if you manage more than one Twitter account 😜