Happy Monday, everyone!
We made it to the 31st issue! Thank you to everyone who read last week's issue ❤️
---
📆 Today I'm featuring Devin Davies.
Devin
is the creator of
Crouton
and
TickTot
.
Crouton makes keeping track of all of your recipes and make meal planning as easy as possible. TickTot is a simple baby sleep tracker.

Crouton is quickly becoming one of my most used and favorite apps on my phone. My theme for 2021 is personal health. I've been trying to get back into a good workout schedule and compliment that with better eating. Better eating of course means cooking meals at home 😊 One of the most frustrating parts for me has always been remembering recipes and navigating bloated food blogs. Crouton is the perfect solution to all of my frustrations. Crouton makes it really easy to import recipes from a website. I simple copy the URL to my clipboard and open up Crouton. Crouton recognizes the link is a recipe and asks if I want to import it. Once imported, the recipe website is parsed and all the ingredients are displayed clearly along with the step by step instructions. There is no more struggling to use the recipe blogs. I can simply enjoy the cooking as it was meant to be. And now that the recipe is saved, I have no problem coming up with meal plans. There is so much more to Crouton on top of these features. I highly recommend you go download it today.
👉 Please make sure to follow them or support them anyway you can! 😇 I'm excited to share their indie dev stories.
---
Indie Devs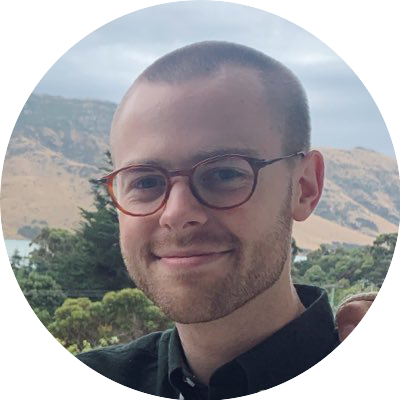 Christchurch, New Zealand
iOS Developer at Smudge and creator of Crouton and TickTot
---
Devin Davies
Q&A
1) What is your name? Where do you live?
Devin Davies, I live in Christchurch, New Zealand. A disappointing holiday destination but a great place to live.
2) Introduce yourself. Education? Background? Main job? Interests outside of tech? Interests inside of tech?
Currently I'm working full time as an iOS developer for a company called Smudge. One of our main customers is the NZ Police, building an app to assist them out in the field. It's a pretty diverse job and I get to work on a range of different apps which is really great! Outside of tech I have a pretty keen love for coffee, Christchurch has (arguably) some of the best coffee around. I'm also married with two very small children that consume the majority of my time, so with development, coffee and family combined that just about sums me up.
3) Have you ever considered yourself an indie developer?
I think so, I've definitely got my foot in both camps, but with the work I've done on my side projects I hope I fall into the indie dev group.
4) What got you started/interested in creating your own applications outside of your "normal" job?
My current job was my first proper experience building iOS apps, and I got hooked pretty much straight away, there is something about it that is really rewarding. The idea of building my own apps and having them on the store was really compelling, so I set about making a few smaller apps to solve various admin problems in my home life.
5) How do you balance your time between friends/family, work, hobbies, and indie dev?
It's a challenge for sure! We had our son in December and since then I haven't been spending as much time as I used to on my projects. I try to limit the time I spend working on side projects just to the evenings when the kids have gone to sleep. Which with a new born is quite late! Hopefully I'll find a bit more time in the next few months to plow through my ever growing backlog.
6) Crouton - I have so many favorite parts about Crouton but the part I need to ask you about the most is the name 🤩 I just love this name. I'm so bad at remembering names but I've remembered this name from the start. Was this the first name idea you had? Or did you have others you were trying on?
Oh I'm so happy to hear that. I've never really gotten feedback on the name before, but I've always been quite happy with it. It was originally called Meals, in the Xcode project it's actually still referenced in a few places. But that's an extremely forgettable name, so I knew I needed to come up with something better before launch. I've kinda always liked the word for some reason, and so it just popped into my mind not to long before I launched the first version. Thankfully! Otherwise I'd still be calling it "Meals".
7) Crouton - What's Crouton's story? ☺️ When did you start working on Crouton? What were the initial problems you were trying to solve?
When my wife and I got married, we started doing a lot of meal planning. Originally we were just keeping it all stored inside the Notes app with the days of the week at the top and then links to all of our recipes we liked underneath, but that got unwieldy very fast. I didn't want to shill out the $8 (NZD) for a well known recipe app, so figured I could probably build one that covered what we would need. In retrospect it would have been much easier just to pay up. At the time I couldn't find a recipe app with a strong focus on meal planning the way that we did it. There were a lot of health focussed ones, with predefined meals, but I wanted a way to easily store our own, and have a simple week plan as the main screen in the app.
8) Crouton - The recipe automatic parsing from website into lists is like… 🔥🔥🔥 The worst part of trying to find any recipe is scrolling through all of the personal stories about making the perfect baked potato. I just wanted to make the perfect baked potato. I can't imagine this being an easy thing to do. But this is by far my most used feature. Have this 🏆 for making my life easier!
I agree about wanting to skip the backstory! I think it's become a universal plight that recipe blogs are too long and most people just want to get cooking. This feature has been one of the most complicated for sure, it's an ongoing battle, as different sites use various formats, so it does feel like a loosing battle sometimes, but it's super satisfying to have it working, and I try to make a few improvements to it with every release. I'll very happily accept your trophy 😊 I hope the baked potatoes turned out perfectly.
9) Crouton - What's been your favorite part of Crouton to work on? Do you have any big things you learned while developing Crouton?
The step by step hands free wink navigation was really fun, I had the idea while driving home from work, and managed to get it all set up quite quickly, it's surprised me how much of a hit it's been, as I thought most people would think it was silly. It took over a week to get it through App Review because they couldn't work out why I was wanting to use the TrueDepth APIs. That's one of the best parts of indie dev is being able to execute on silly ideas.
The biggest thing I've learned is just to stick at it. Crouton was a bit of a flop in its first year in terms of users, luckily because it was solving a problem for me, I kept working on it and it has picked up over time. But I was pretty disheartened to begin with, so it's been very encouraging to finally feel like it's going somewhere.
10) Crouton - I don't think I have nearly enough recipes. I keep repeating meals. Do you have some favorite recipes that you can share with me? 😇
I feel like I should be suggesting some New Zealand classics, but I think we just steal all of our recipes from other countries.
This butter chicken is my go to recipe when trying to impress guests, it's super simple. I use tomato sauce (Kinda like ketchup but sweeter without the vinegar) and also stick a can of coconut cream in with the rice (replacing some of the water)
11) Crouton - What's next for Crouton?! Any future features you can share? 😊
There are so many things I'd love to get in. The next feature I've started work on is timer support, so you can tap on a time in a recipe step and automatically start a timer for it. I've also got plans for Shortcuts support as well as a Mac app in the next few months.
12) TickTot - I was cruising your Twitter profile and came across this app! To be honest, I never understood the usage for sleep timers but now that I have a child I totally get it 😎 This app looks so clean and easy to use? What's the story behind TickTot and its creation? Also… this name is so good too 😊
When our daughter was born we started out by tracking everything with an app (feeds, nappies (diapers), sleeps etc) but after a while we realised we were only really interested in the sleep tracking. The app we were using didn't offer any kind of graphs from the data and so my wife was hand drawing graphs of the data (her idea of fun). I thought it would be nice to have an app that was solely focused on tracking sleep that could also show a few graphs, it took about a week or so to build the first version and has been really useful for us!
I was pretty pleased with myself when I came up with the name, although it caused some complications when I launched the app. I had a phone call from the App Store review team, thinking I was trying to get in on the TikTok hype.
13) What's been the hardest part of being an indie dev? What the most fun part of being an indie dev?
I think the most challenging part has been learning not to be too overwhelmed when things go wrong, I used to take each user's crash really personally and would be quite fixated until it was resolved. I'm slowly learning to try and be a bit more relaxed. I didn't realise when I started how emotionally involved it would be to put my work out into the world.
The most fun part is the freedom to build whatever I like and seeing it resonate with other people.
14) Is there anything else you'd like to tell the indie dev community about you?
I can't think of anything that's not mundane. My hair is a bit longer than my profile suggests, so that's something.
15) Do you have any other indie devs that readers should follow / lookout for?
There are probably quite a few people I could mention, I've been inspired by a lot of indie devs on Twitter. Some of particular note that are doing super great work:
@danielmgauthier - If you want a perfect balance of humour and slick navigation, Dan is #1
@ryanashcraft - Foodnoms is a wonderful example of a first class iOS app, I've referred to it a number of times for examples of how things should be done.
@_chuckyc - I Think we all know Charlie, but he's seriously great. I've been enjoying Launched over the last few months.
---
Thank you to everybody who made it to this footer! You either spent the time to read or took the effort to scroll 😊
Make sure to visit https://indiedevmonday.com/subscribe to get an email of future issues!
And go to Twitter and give @IndieDevMonday a follow… or multiple follows if you manage more than one Twitter account 😜