Happy Monday, everyone!
We made it to Issue #132! Thank you to everyone who read last week's issue ❤️
I mean… this isn't going to be much of an issue but I stil feel like I had to send something out 🤷‍♂️ This week was a little bit of a rough week in the Holtz household. We had some 4 month old sleep regressions combined with vaccine side effects, a sick toddler, and then two sick parents (me and my wife) trying to keep everything together while working 😅 I should have had a handful of featured indie devs prepared for a week like this but… I did not. So this week is going to be a little no-op issue where I'm writing these words that you reading now.
I had some more thoughts that I think I wanted to write but honestly… I'm just going to got to bed to be rested for this week ahead.
But also… Indie Dev Monday is now over on Mastodon at https://indieapps.space/@IndieDevMonday. I'll still be posting on Twitter but there is so much fun indie activity on Mastodon that I also want to be apart of 😁
Sponsored
Deep Dish Swift is a brand new conference being held in Chicago April 30th to May 2nd in 2023. The conference aims to bring togethe Swift and iOS developers of all experience levels and backgrounds in an inclusive environment to share knowledge and experience from a diverse set of speakers. The first day is focused on indie development and and the next two are focused on Swift and iOS!
---
Newly Released and Updated Indie Apps
Here are some newly released and newly updated apps from this past week! If you would like to possibly see your app in this list, please submit your app to the look at me form 👀
Send links from your iOS devices to your Mac. For example, share a link from Safari on your iPhone and have it open in the default browser on your Mac moments later.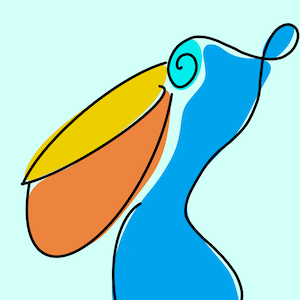 Users can now send high quality hand-written letters in the mail right from the app
---
Thank you to everybody who made it to this footer! You either spent the time to read or took the effort to scroll 😊
Make sure to visit https://indiedevmonday.com/subscribe to get an email of future issues!
And go to Twitter and give @IndieDevMonday a follow… or multiple follows if you manage more than one Twitter account 😜