Issue #1 - Simon Nickel and Kane Cheshire
🥳 Happy Monday, everyone!
This is it! This is the first issue of "Indie Dev Monday". I didn't know that I would be starting up a newsletter one week ago… but here we are! I would like to thank all the early subscribers and followers that showed excitement for the launch of this newletter! I wasn't sure what kind of reactions my announcement would receive but I'm filled with so much hope and excitement already 🤗
The first few issues of "Indie Dev Weekly" will spotlight some of the indie devs I've been following for a while. I wanted to ensure that I had enough content lined up at the launch announcement but I'll constantly be on the lookout for indie devs outside of my current network for all future issues 😜 I'm fairly certain, since that initial announcement, that I now have enough content lined up through the end of 2020! A big thank you to everyone who has helped me get there so fast. I really appreciate all the emails, DMs, and mentions on Twitter about new indie devs to keep eyes on 👀
📆 Today's issue is pretty special to me. Today I'm featuring Simon Nickel and Kane Cheshire. I've been following and interacting with both of these developers on Twitter for I don't even know how long. Simon and Kane both have a drive for creating passion projects. They'll often tweet development updates and things they learn along with way. Its great to see transparency as a user but its even more fun to watch their journies as an indie dev enthusiast 😁
👉 Please make sure to follow them or support them anyway you can! These two were the first ones I thought of when the idea "Indie Dev Monday" popped into my head 😇 I'm excited to share their indie dev stories.
---
Indie Devs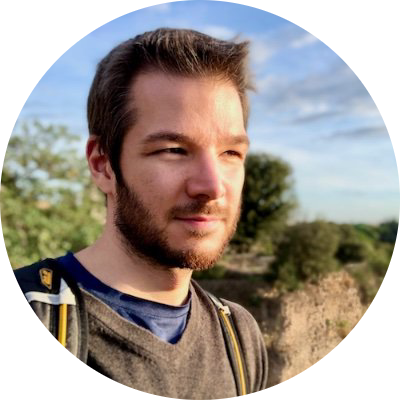 Berlin, Germany
iOS developer at an agency by day. Indie developer on nights and weekends.
Hertfordshire, UK
iOS developer at an agency by day. Indie developer on nights and weekends.
---
Simon Nickel
Q&A
1) Where do you live?
Berlin, Germany Born here, moved to Göttingen to study for a few years, got back here afterwards. Quite a bit outside of the hip parts of Berlin though.
2) Introduce yourself. Education? Background? Main job? Interests outside of tech? Interests inside of tech?
Got in touch with some website stuff during school. Nothing too serious, but really enjoyed creating something. Finished a Bachelor in Computer Science and realised that I don't enjoy the CS theory that much. I craved for something more practical. Did not like the direction web dev was going though. So I started to teach myself iOS development by implementing Weekly.

Had a ton of fun with it and applied for an iOS position. A small company with interesting clients. 6 years later I am still there. The company grew, got renamed, changed ownership, grew more, … Mostly working on enterprise apps connected to Salesforce. Tipped a few toes in different directions, but always enjoyed iOS development the most.

The only hobby I am enjoying longer than coding is the tabletop miniature game Warhammer. I first started with Warhammer Fantasy when I was around 8 and got back into it a few years ago with Warhammer 40.000. So what is better than 2 hobbies? Exactly: Combining both into one. Thats why I created the Figure Case app.
3) Have you ever considered yourself an indie developer?
I just recently started to consider myself as an indie developer. In the beginning I was just learning iOS development. After that I did not really get a lot of time working on my own stuff. Something like two years ago I decided to put more time and effort into it. But I guess starting to engage a bit more with the community was the tipping point for me.

(Don't mean it as a useful definition though. If you want to be an indie developer, just be it!)
4) What got you started/interested in creating your own applications outside of your day job?
I kind of started with my own application before I got into the day job thing. But the motivation is still the same: I like to create useful things. Sometimes just for myself is enough, but it's also a great feeling to see others use and enjoy your creation.

I guess it's also a bit of self-fulfillment. There is nothing bad about achieving something as a team or for a client, but it also feels great to achieve something just by yourself.
5) How do you balance your time between friends/family, work, hobbies, and indie dev?
Poorly 🙈
6) Jinks - How did you come up with concept? It seems very original and I have never understood how ideas for games like this start.
I always played with the idea of creating a game, but got intimidated by the amount of different things that go into it. My mind only came up with improvements of existing games: I would love to create a better iPad version of Heroes of Might and Magic III 😅

So I tried to look for something extremely simple and failed for a long time. I almost decided to just pick a random App Store game and copy it, just to have a starting point to learn game development.

Jinks just spontaneously popped into my head while showering. Maybe I should do that more often than just once a year 🤪
7) Jinks - Was it your goal to make a game with the perfect mix of fun and frustration? I've been playing since its release. I'm terrible at it. I'm angers me. Buts its sooooo much fun!
Happy to hear that, but to be honest most of the game play just happened by accident 😅

I just implemented a quick weekend prototype to learn SpriteKit and see if the idea actually worked. I was kind of hyped when I realised that even the rough prototype already was quite fun to play.

While fine tuning the gameplay I identified the frustration part as a main element to make it fun. Never thought that much about game mechanics before, but I learned a lot by just implementing and trying it.
8) Jinks - Is there a secret to being good? What is the highest score overall? What is your highest score?
There are some tactics that are not that intuitive. Like with the shields: Most try to keep them, but they are used best when hit by multiple objects at once. It's all about getting rid of them faster than they appear. With perfect path prediction and execution it is possible to play indefinitely 😉

My goal was to have an average game duration of 2-3 min, but during beta someone got to 7. So I made it a bit harder and the current 1st place is close to 5min. I am 24th in Game Center with 2:45. I scored higher during testing, but did not want to appear in the top 5 during launch. I guess that would be cheating 🤷‍♂️ I should try to push for the top 10 again 🤳
9) Jinks - I'm curious and I'm sure other people want to know. How did you make the game? What frameworks/API? Was this your first game you made?
The project started as a quick 'Let's have a look how SpriteKit works'. I was immediately sold because of how simple it is to get into with some UIKit experience. So it's Swift and SpriteKit, probably poorly use of SpriteKit, but it works for me. That's it already, just one single external dependency (Matomo, to see which themes are most famous. It's the default theme 🙄).

I am quite proud of not using a single graphic asset. Mostly because I am bad with design tools… All the icons are SF Symbols, shapes and backgrounds are created programatically. It just has some sound files (which are even harder to create/select).
10) Figure Case / Weekly - What inspired figure case and weekly? My guess is a personal need and you just love to build and release things for others to also use but 🤷‍♂️
Yep, that's it. At work, I do build apps for others. For my private projects I am the customer.

User feedback is a great way to improve and should be listened to, but usually things I want myself have higher priority for me. I guess that's bad business advice though.
11) Weekly - This isn't a question but I actually just discovered "Weekly" a few days ago and its amazing. You've got me a user now. That is all. Thank you!
Aw, that's great! I am a bit sad about how much I abandoned this project in the 6 years since it's release. It got a few updates and is working fine, but I have so many plans with it. I just don't know when I will get to them …
12) What's next? Are you going to keep working on your existing apps? Do you have something new planned?
I have a lot of ideas and plans about all of my projects. I just have no idea how to prioritise them.

Somehow I still consider Weekly my main project, everything else is just a side project … or a side project of a side project. I slowly realise that my main focus for now actually is on Figure Case though. There are so many useful features to add.

I would also like to check out more of the iOS 14 beta and the macOS version, but …

I just started a simple scoring app for the new edition of Warhammer 40.000, I hope I can keep it a simple one 🙈
13) What's been the hardest part of being an indie dev? What the most fun part of being an indie dev?
I think based on my answer to the last question it's quite obvious: I have a hard time prioritising and focussing my time 😅

But that's also the fun about it. If I just want to work on a new project: It's just a few clicks away.
14) Is there anything else you'd like to tell the indie dev community about you? (there is probably more i could have poked at but I'm still learning over here 😇)
You did a great job, I really enjoyed answering and am excited to read the following entries!

I also want to thank everyone in this community. I am happy to be part of it! If anyone has a specific question I am always happy to talk. Just tweet me 🦆
15) Is there any advice you'd give to people who are wanting to be an indie dev or just starting their indie dev journey?
Build something you enjoy doing or something you want to have. This means even in case of not being successful you got something out of it.
Kane Cheshire
Q&A
1) Where do you live?
I live in Hertfordshire in the UK, about 20 minutes on the train north of London.
2) Introduce yourself. Education? Background? Main job? Interests outside of tech? Interests inside of tech?
I don't have a great formal education, I finished upper school but then kind of gave up after that. I tried 6th form and college but I dropped out of both, so never made it to uni. When I was in school I think I wanted to be an interior designer, but I've always loved tech and gadgets, and understanding how something works.

I love anything that has an API, video games and movies, plus bonus points for anything super unique or weird. I absolutely adore animals (one day I will own goats!), gardening and drinking probably a bit too much cider. I probably spend most of my week writing code though!
3) Have you ever considered yourself an indie developer?
I do consider myself an indie dev! Although I work for an agency, I still make apps independently in my free time because I love to write code and learn.
4) What got you started/interested in creating your own applications outside of your "normal" job?
Before I was a developer at all I was working as a ticket inspector on the railway for 7 (very long) years of my life. Towards the end of my time on the railway I started looking into alternative careers, and ended up trying to learn how to make apps.

At the time I had an iPhone, so I bought the Big Nerd Ranch book on how to make iOS apps, and started reading. It was a huge, awful learning curve, and it took a really long time for it to start to click. This was around the time just before automatic reference counting in Objective-C (way before Swift was even a thing!) so there was an added layer of complexity to learn, as well as object oriented programming, plus ObjC's syntax was really wild to me after learning JavaScript.

After what was probably close to two years of on-and-off learning, getting frustrated, pausing and trying again over and over, it began to click and I had an idea for an app which would let you unlock your Mac using Touch ID on your phone. This was in 2014, so a while before we had Touch ID and Touch Bars in Macs. This meant that I had to make both an iOS and macOS (OS X at the time!) app, in Objective-C, using Core Bluetooth. I realise now that was actually quite difficult to do for my first app, but I managed it and eventually launched MacID (now called Unlox) in January 2015 while still on the railway.

I don't think I've ever experienced anything quite like the feeling of getting your first app onto the App Store. I remember clearly where I was, standing on the steps at a train station about to cross over to the other platform, when I got the email from Apple to say my app has been approved for sale for the first time. 9to5Mac were one of the first blogs to feature MacID, and it got a lot of attention.

Towards the end of 2015 I started thinking about properly changing my career, I went to a few iOS meet ups and always left feeling like this is what I should be doing full-time. I was lucky enough to talk to someone who knew of a job going at a company called The App Business (now called Kin + Carta Create), I interviewed and got the job. I started there in January 2016, and that's where I still work now as a senior engineer, while still working on my own stuff when I have the time.
5) How do you balance your time between friends/family, work, hobbies, and indie dev?
It's really tough to balance. As well as a full-time job, three apps and a few open source libraries, me and my partner have a puppy and a big allotment where we grow lots of veg. Puppies and gardening take up way more time than you'd ever think, and so that means I have to choose what to use the remaining free time for. Generally this means I do one other thing in blocks. For example, when The Last of Us Part 2 came out, that was all I did. Once I finished that, I picked up development on one of my apps. Once I finish that, I'll work on another app, or binge a series of something I want to watch. If something with friends and family is arranged, that comes out of the time I'd use for the whatever thing I'm currently focusing on.
6) Ride - Let's start at the beginning. Ride is a "esk8" campion app. What is "eSk8"? What got you into it?
eSk8 is short for electric skateboard, I got into it because I love gadgets, especially electric vehicles or anything that used to be petrol powered and now has an electric equivalent (sadly don't own a Tesla yet!). I even find battery powered lawnmowers exciting. Bonus points if something has an API! On my 30th birthday I had a crisis and preordered Boosted's latest electric skateboard (RIP Boosted!), and then eventually started making an app for it.
7) Ride - What led you to create Ride instead of finding another solution?
Ride started its life as a simple speedometer for my Apple Watch, just using the GPS on the watch. I loved that you could connect their app to the board as well as the remote at the same time to still ride the board, so I started reverse engineering the Bluetooth connection and started building in more features that I wished the official app had like notifications when the board is fully charged etc. Since I was already using GPS for the speedometer I figured I might as well also record the locations, so it turned into an app that could connect to Boosted boards and track your rides, with more and more features that weren't in the official Boosted app.
8) Ride - Did you initially create Ride for yourself? Or did you always plan to release as its own produce?
I initially created it for myself as a simple side project, but figured since it's useful I might as well polish it up and get it onto the store for others.
9) Ride - It looks like Ride syncs to Boosted boards. How is it supporting hardware integration as an indie dev? Any plans to support other board types?
Ride communicates with Boosted boards/scooters via Bluetooth LE. Although Boosted require you to pair the board with your phone, once you've done that there's nothing stopping any app using the Bluetooth APIs to read and write values. With the help of the community and apps like LightBlue, I could figure out what Bluetooth characteristics did what, and then build support for it in the app. For example, it was easy to figure out which characteristic represented the charging state by using LightBlue to see what changes when I plug and unplug the charger.

I definitely do want to add support for other manufacturers as well as DIY boards, but unless the manufacturers want to provide test units, I'll need the help from the community to add support since it would be too costly for me to get each board and test myself here (although I would love nothing more than a room full of electric vehicles!)
10) Ride - I've been Twitter creeping on your journey into Android development. Congrats on the beta release! Did you have plans to release for both platforms at first? What pushed you to learn Android dev and create the Android version?
Thank you! It's been a journey! I've wanted to learn Android for a while, for one it means that as an indie dev I can reach more people, but also helps my career generally because I can provide more value, either by writing code for both platforms, or just understanding the differences between the platforms to help the rest of the team.

I also just love learning, if I'm not learning then I'm not happy. A bit like when I learnt iOS, I have tried a few times to learn Android but gave up, either getting frustrated or just not having the time to dedicate to learning properly.

I've had great support from a couple of my Android developer friends, who have really helped me quickly learn some of the best ways of doing things; something I didn't have when learning iOS.

Since I made Ride for myself originally, there was no immediate plans to support Android but people have been asking for it a lot so it made sense for it to be my first Android app, especially since Boosted have gone out of business and the official app isn't great now.
11) Ride / Unlox - What's next? Going to keep adding more to Ride? Got anything new planned?
Ride is my passion project, I love it so much, and I want to keep improving it when I have the time. As a project it's great because it has the potential to use so many different technologies from the platforms, like widgets, Bluetooth, Quick Tiles (Android) etc, but also it's a fulfilling project to work on because it fills an actual user need since Boosted went out of business.

The thing about Unlox and Ride is that although they are good ideas, it's not like I sat down one day and thought about what to build next. Both ideas just came to me naturally to fill a need I had at the time, so if something else comes along like that I'll ride with it (pun intended), but I won't force it. My dream is to make enough money as an indie dev to work full time like that, move to the middle of nowhere with loads of animals and live a nice life. Sadly, it's super difficult to continually make enough money unless you end up making something crazy popular.
12) What's been the hardest part of being an indie dev? What the most fun part of being an indie dev?
The hardest part is probably the abuse you get when Apple break something or demand something from you that's out of your control. I cringe now whenever a new public beta of iOS is released because I know I'll start getting complaints about stuff that is broken. That, and people always demanding more and more without wanting to pay anything extra.

The best part though is the feeling of knowing people love what you're doing. For every person giving you hell, there's another person rooting for you, so it balances out. I also love that you're basically in full control of how you write the code or design the app. When you work for an agency, you're part of a team. Which has its own merits too, but means that you have to work in a more pragmatic way that you don't have to do as an indie.
13) Is there anything else you'd like to tell the indie dev community about you? (there is probably more i could have poked at but I'm still learning over here 😇)
Not about me specifically, but I would like to say thank you to everyone who has supported me over the years, including my partner who dealt with how stressed I got when I first started learning and felt like it would never click.
14) Is there any advice you'd give to people who are wanting to be an indie dev or just starting their indie dev journey?
My advice to anyone who is learning to be a dev (indie or otherwise) is cliché, but I have to say it: don't give up.

For anyone who is already learnt enough to write an app but hasn't "got there" yet, don't force it!

For me it's impossible to just sit down and try and make something, it needs to be a natural process of trying to fulfil an actual need. But once you do have an idea, try and stick with it (although don't beat yourself up if you don't finish it, the main thing is you're learning whenever you write any code).

There's a wall that I and many people hit whenever working on any project which is usually around the time when you need to polish it up. You've done all the fun stuff like figuring out integrations or APIs, and then a new idea (or PS4 game…) comes along that distracts you. It's that wall you need to push past if you want to get your first app out there. There really is no feeling like releasing your first app, and if you've already gone through the pain of learning how to code, you might as well push past that last little bit!
---
Thank you to everybody who made it to this footer! You either spent the time to read or took the effort to scroll 😊
Make sure to visit https://indiedevmonday.com/subscribe to get an email of future issues!
And go to Twitter and give @IndieDevMonday a follow… or multiple follows if you manage more than one Twitter account 😜